Viacom Profit Rises 52% as Cable-TV Advertising Gains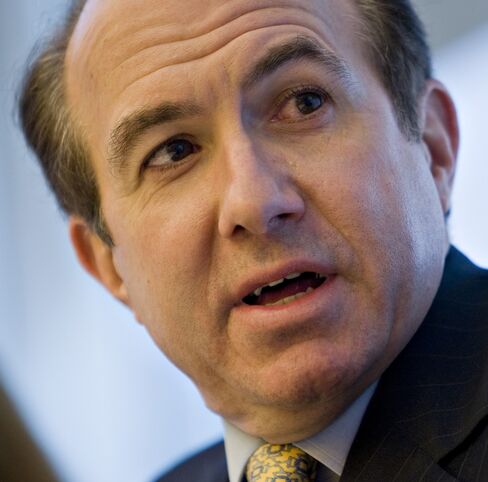 Viacom Inc., the owner of MTV Networks and the Paramount Pictures film studio, said profit rose 52 percent as cable-television advertising sales climbed.
Net income advanced to $420 million, or 69 cents a share, in the quarter ended June 30, from $277 million, or 46 cents, a year ago, the New York-based media company said today in a statement. Excluding some items, profit of 68 cents beat the 66-cent average of analysts' estimates compiled by Bloomberg.
Cable-TV advertising sales increased after viewership bounced back earlier in the year at Viacom's flagship MTV network, with shows like "Jersey Shore," and the Nickelodeon kids' channel. The company is also working to return cash to stockholders, announcing in June it would pay a dividend for the first time and buy back as much as $4 billion in stock amid the advertising recovery.
"The ad market is back," Chris Marangi, an analyst at Gabelli & Co. in Rye, New York, said in a Bloomberg Television interview. He recommends buying the stock. Viacom's TV channels "are all strong brands with an improving slate of shows."
Sales were little changed at $3.3 billion, missing the $3.47 billion average of 20 estimates compiled by Bloomberg, because of lower home-entertainment sales.
Viacom fell 32 cents to $33.70 at 4 p.m. in New York Stock Exchange composite trading. The shares have gained 13 percent this year.
DVD Decline
Ad revenue in the U.S. climbed 4 percent for cable channels including BET and VH1, compared with the 3 percent growth estimate from Alan Gould, a New York-based analyst with Evercore Partners. Revenue from the cable networks rose 6.4 percent to $2.09 billion, and operating income gained 14 percent to $789 million.
"The cable-TV business is where the action is," Donald Yacktman, co-chief investment officer at Yacktman Asset Management Co., said in a Bloomberg Television interview. Viacom is his eighth-largest holding.
Growth in cable ad sales will improve further in the September quarter, Chief Executive Officer Philippe Dauman said today on a conference call.
"While the economic recovery appears to be progressing in fits and starts -- a condition that leaves us cautious -- we are encouraged by the growing momentum we see in the domestic advertising market," Dauman said.
Film revenue fell 9.8 percent to $1.25 billion, dragged down by a 43 percent decline in home-entertainment sales because of fewer DVD releases. The unit reported a $69 million operating profit, up from a year-ago loss, because of lower release costs.
Viacom reported lower losses from the Rock Band music video game, without specifying an amount. Chief Operating Officer Thomas Dooley said on the call that Rock Band will be profitable in the "near future."
Viacom plans to switch to a fiscal year that ends Sept. 30. The change will be effective beginning Sept. 30, 2010.