Goldman Said to Shift Principal Strategies Into Fund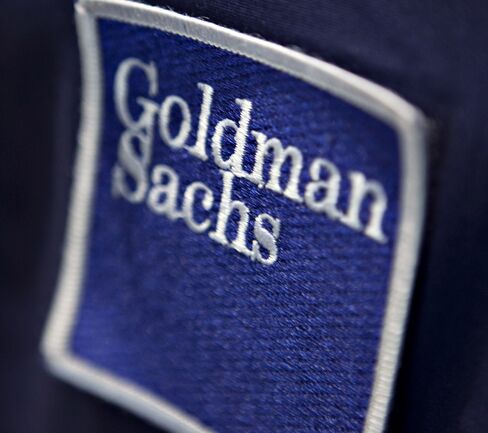 Goldman Sachs Group Inc.'s principal-strategies business, a unit that makes bets with the firm's own capital, plans to transform into a fund and raise outside money, a person with direct knowledge of the decision said.
Goldman Sachs may announce as soon as tomorrow plans to discontinue the business, which is part of the New York-based bank's equities unit, the person said, declining to be named because the decision hasn't been made public. The team, which aims to complete the process by the end of the year, hasn't set a target for the amount it wants to raise, the person said.
The Dodd-Frank Act signed by President Barack Obama last month prohibits banks such as Goldman Sachs from engaging in proprietary trading. Goldman Sachs Principal Strategies, led by Hong Kong-based Morgan Sze, 44, may be keen to raise money before competition emerges from proprietary-trading teams leaving other banks, analyst Brad Hintz said.
"What you don't want to be is the 50th prop desk being spun out," Hintz, at Sanford C. Bernstein & Co. in New York, said in an interview. "I think what they're saying is, 'Get out while the getting's good.'"
Goldman Sachs, which doesn't break out the size of teams like GSPS or the revenue or profit they generate, has said it derives about 10 percent of annual revenue on average from proprietary-trading activities.
Reviewing Operations
Lucas van Praag, a spokesman for Goldman Sachs in New York, declined to comment. Last week, asked to comment on the firm's plans for its proprietary-trading teams, he said: "Given the changes coming to financial regulation, we are as you would expect reviewing those operations likely to be affected."
Morgan Stanley is in talks to spin off its FrontPoint Partners LLC hedge-fund unit, according to people familiar with the plans. The New York-based bank may retain a stake in the business, which is run by Daniel Waters and Michael Kelly, said one of the people, who declined to be named because the talks aren't public.
Morgan Stanley purchased FrontPoint in 2006. The firm paid $400 million for its stake, people familiar with the terms said at the time. Chief Executive Officer James Gorman said in February that the firm was "evaluating" its investments in hedge funds, including FrontPoint.
Erica Platt, a spokeswoman for Morgan Stanley, said she couldn't comment on market rumors.
'Good Opportunity'
"Some of these guys feel that now is a good opportunity to strike out on their own," said Steven Nadel, a New York-based partner who specializes in advising hedge funds at law firm Seward & Kissel LLP, who wasn't speaking on Goldman Sachs or FrontPoint specifically. Still, he added that "it's not easy to raise money" and new requirements for funds to register with the U.S. Securities and Exchange Commission can add to the complexity of starting funds.
Under the so-called Volcker rule provision in the Dodd-Frank Act, banks would be allowed to contribute up to 3 percent of the equity in hedge funds or private-equity funds. Goldman Sachs has a history of investing with former traders who start hedge funds. Alumni who left to start hedge funds include Eric Mindich at Eton Park Capital Management LP, Dinakar Singh at TPG-Axon Capital Management, and Daniel Och of Och-Ziff Capital Management Group LLC.
In 2007, about half the members of the Goldman Sachs Principal Strategies team created a fund called Goldman Sachs Investment Partners that remains housed in the firm's money- management division. Some traders who stayed in the principal-strategies unit, including Pierre-Henri Flamand and Ali Hedayat, left Goldman Sachs earlier this year.
The Dodd-Frank law allows banks at least four years to bring proprietary trading into compliance, with a potential extension of as many as three years, according to a timeline prepared by Davis Polk & Wardwell LLP.