French 'Burqa' Law Unsettles Free-Spending Gulf Tourists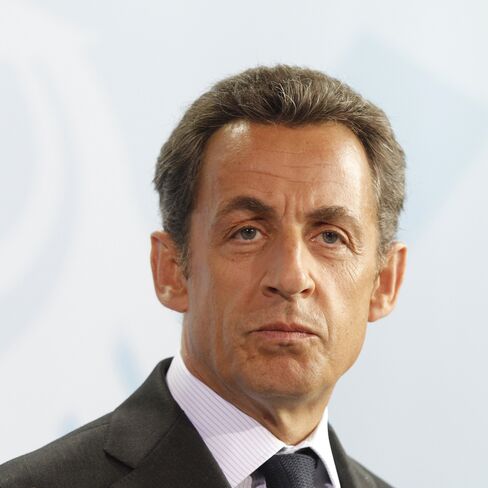 Aug. 6 (Bloomberg) -- Majid al-Abdulaziz, a 39-year-old sports teacher from Riyadh, is on vacation in Paris for the third summer in a row with his veiled wife, three daughters and son. He doesn't think he'll be back next year.
His wife, an arts teacher, wears a head-to-toe robe worn by some orthodox Muslim women, covering her face, which will be illegal in France under the so-called Burqa Law moving through parliament next month.
"If we are not welcome here, there are other places we can go," said al-Abdulaziz as he strolled down Paris's Champs Elysees avenue with his family and hundreds of other Gulf visitors. "She wears it by choice. I don't tell her to."
About 215,000 Middle Easterners visited Paris last year. While they accounted for 3 percent of the 8 million foreigners who visited Paris in 2009, they tend to shop more than other tourists and stay in more expensive hotels, studies by the Paris tourist promotion agency show.
Under the draft burqa law, which was approved by the cabinet and will be debated in parliament in September, a woman wearing a face veil in France can be fined 150 euros ($198) and ordered to attend citizenship classes. President Nicolas Sarkozy last year called the garment "a sign of servitude" and said it wasn't welcome in France. Sarkozy's governing Union for a Popular Movement Party has a majority in parliament.
How the legislation will be applied to visitors in France is unclear. The law aimed at a small number of radicalized French Muslims, will "apply on the entire territory and for everyone," said government spokesman Luc Chatel. France has Europe's largest Muslim population. The Interior Ministry says about 2,000 French women, mostly converts, wear the full veil.
Not for Tourists
Tourism professionals who work with Arab tourists say they can't see how the law will be enforced on foreign visitors.
"Are they really going to fine a woman coming out of LVMH with five shopping bags?," said Vianney Houdart, an organizer of events at Elysees Biarritz, a cinema off the Champs Elysees, referring to luxury goods maker LVMH Moet Hennessy Louis Vuitton SA. During the summer, the theater shows Arab language films, mostly Egyptian comedies, and for 5,000 euros is frequently rented by Saudi families for private-viewing parties.
"They won't bother the tourists," said Kheirallah Kheirallah, manager of Al-Diwan, a Lebanese restaurant across the street from the Four Seasons Hotel George V, which is 95 percent owned by Prince Alwaleed Bin Talal and Microsoft Corp.'s Bill Gates. "They aren't the ones the law is targeting."
Kheirallah said business is better this year because of the stronger dollar to which many Gulf currencies are pegged. In the first four months of this year, Paris got 63,635 visitors from the Middle East, up 24 percent from a year earlier, according to the tourism office.
Personal Freedom
Marie-Christine Rabot, a spokeswoman for Paris's tourism promotion agency, said she can't judge the impact of a law that isn't yet on the books.
The Conseil d'Etat, France's top administrative court, has issued two advisory opinions saying that the European Court of Human Rights may rule that a ban in all public places contradicts rights of personal freedom.
Officials at Paris hotels popular with wealthy Arabs, such as The George V, The Ritz, The Intercontinental Grand and The Marriott Champs Elysees, either declined to comment or didn't respond to e-mails and telephone calls.
On summer nights, many of the tourists strolling down the Champs Elysees are from Saudi Arabia and other Gulf states. They eat late, smoke hookahs at places such as Café Montecristo and shop at a Sephora cosmetics store open until midnight.
On a recent evening on the Champs Elysees, many women among the thousands of Gulf visitors wore scarves over their hair but only about a dozen covered their faces.
Less Welcoming
Even Saudi women who don't fully cover up say the law makes France a less welcoming place.
"I don't wear the veil, even in Saudi, because I don't want to cover myself," said Noha Abdorm, a 31-year-old clothing importer from Riyadh. "But this law is against human rights. We are peaceful. We should be allowed to dress how we want."
She said both her mother and aunt had decided not to go to France this year. "My aunt went to Vienna," she said.
Paris hotels had revenue of 4.5 billion euros in 2008 and 160,206 people, or 13 percent of the capital's salaried workforce, are employed directly by the tourism industry.
Paris's reliance on tourism will mean Gulf visitors may be able to keep coming regardless of how they dress, said Noora Ali al-Thani, a 45-year-old visitor from Qatar.
"All we do is spend money," she said as she walked by a Chanel boutique on Paris's rue Cambon while on a two-week stay. "The law should be for people who live here."
To contact the reporter on this story: Gregory Viscusi in Paris at gviscusi@bloomberg.net; Tara Patel in Paris at tpatel2@bloomberg.net
To contact the editor responsible for this story: Vidya Root at vroot@bloomberg.net