Baidu Says Google Gains by Avoiding Censorship Cost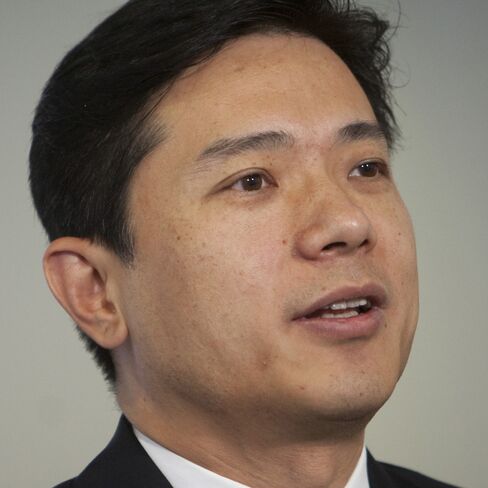 Baidu Inc., operator of China's most- popular website, said the cost of complying with domestic self-censorship laws is giving Google Inc. a competitive advantage in the world's biggest Internet market.
"We have to spend a lot of resources to make sure our content and services abide by Chinese law, and they don't," Chief Executive Officer Robin Li said in a Bloomberg Television interview in Beijing today. "Even if they decide not to block certain types of content, they're still very accessible."
The comments come a month after Google won the renewal of its Internet license in China and defused a six-month standoff with the government over censorship. Baidu increased its share of the Chinese online search market last quarter as Google's declined, helping fuel a more than doubling in the Beijing-based company's stock this year.
"It would be hard to argue Google's problems are not helping Baidu," Paul Wuh, who rates Baidu shares "buy" at Samsung Securities Co. in Hong Kong, said in an interview today. "There might be a cost advantage for Google from being outside of China and not having to censor itself, but there is a potential market share loss."
Li, who didn't specify the amount spent on complying with China's rules, described Google's decisions leading to the redirection of queries as "missteps" and said the U.S. company was "wrong" in citing cyber attacks as part of the reason to stop self-censorship.
Chinese Censorship
Google spokeswoman Jessica Powell declined to comment on Li's remarks.
In March, Google began redirecting users of its China-based Google.cn service to its Hong Kong site, a move that meant the U.S. company broke its agreement with the Chinese government, China's State Council Information Office said at the time, according to the official Xinhua news agency.
Following the redirection, local regulators could block the redirected site "at any time," Google said on March 22. Since then, Chinese users have been screened by the so-called "Great Firewall of China," the Web monitoring system of the Chinese government.
China censors online content it deems unacceptable by requiring local-based websites to limit access to political content about topics such as the Tiananmen Square crackdown in 1989 and Tibetan independence, as well as blocking overseas sites such as Youtube.com and Twitter.com.
Baidu's share of Internet queries in China was already more than 75 percent of the total before Google's move, Li said today. Baidu's share of search revenue has expanded to 70 percent from about 60 percent due to the adoption of its Phoenix Nest advertising system, Li said.
Baidu, projected by analysts to more than double its profit this year, expects to post growth for a "long period," Li said.
"I think our market share growth has not much to do with Google's missteps earlier this year," he said.
Google, owner of the world's most-popular search engine, in January said it was no longer prepared to comply with Chinese regulations to self-censor content after the company suffered cyber attacks from inside China.
"If you are a big company, a big website, and lots of users come to your website, you will have attacks, and you have to deal with that," Li said. "It just cannot be a reason to take actions to exit certain markets."
Before it's here, it's on the Bloomberg Terminal.
LEARN MORE