Obama Tells Labor He'll Pursue Union-Friendly Agenda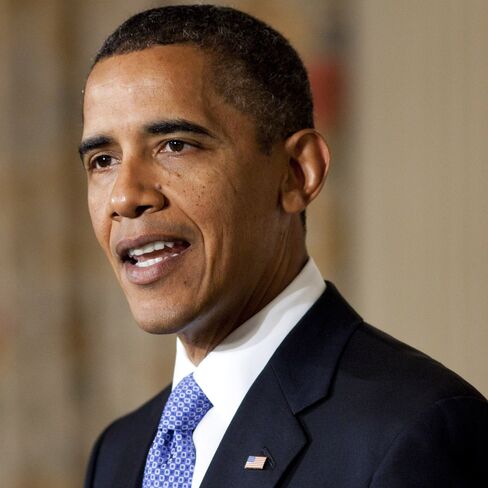 President Barack Obama told labor leaders he'll pursue a union-friendly agenda as he sought to smooth policy and political rifts with a voting bloc Democrats need to keep their majorities in Congress.
Obama told the executive council of the AFL-CIO he is committed to getting legislation passed that would make it easier for unions to organize workers and to enforcing labor provisions in trade agreements. He also vowed to focus on middle-income workers in efforts to revive the economy.
"We are not giving up and we are not giving in," Obama said in his remarks at the Washington Convention Center to the group, which includes leaders in the 56-union labor federation. "We are going to keep fighting for an economy that works for everybody, not just a privileged few."
Obama delivered his message to rally labor unions three months before the midterm congressional elections. The labor movement had wanted the Democratic-controlled White House and Congress they helped elect in 2008 to fuel big gains in union membership. Yet at the end of 2009, private-sector unionization was at a record low of 7.2 percent of the workforce.
Obama today emphasized that progress in reviving the economy, including jobs created by the stimulus he pushed through Congress last year, was made "without any help" from Republicans.
'Profound Animosity'
"They want to go backwards; we want to move forward," Obama said. He indirectly criticized his predecessor, George W. Bush, for "eight years in which there was a profound animosity towards the notion of unions."
Richard Trumka, president of the 11 million-member federation, welcomed Obama with praise for Obama's work on the stimulus and financial industry regulation.
Still, Trumka yesterday told labor leaders that unions have had "frustrations" with Obama and Democrats elected to Congress in 2008.
"We've all come back from contract negotiations where we didn't get everything that we wanted, but we made great gains," he said. "And we can say the same about President Obama's first year-and-a-half."
Trumka told reporters after Obama's speech today that the AFL-CIO will focus its political campaigning in the midterm elections in six states: California, Ohio, New York, Pennsylvania, Illinois, and Nevada.
Labor Priorities
Labor's dissatisfaction with the White House and congressional Democrats includes the failure so far to obtain passage of legislation making it easier for unions to organize. While Obama has voiced support for the bill, the administration hasn't actively tried to push the measure through Congress, where it faces opposition from Republican lawmakers.
"We are going to keep on fighting to pass the Employee Free Choice Act," Obama said, drawing a standing ovation from the union leaders. Still, passage of the so-called card-check legislation "is going to be tough," which is why he appointed pro-union officials to government boards that could affect unionization trends, Obama said.
"The president is conceding what we employers have consistently warned against: in failing to push through Congress the policies demanded by labor, he is instead using the executive branch and regulatory agencies," said Keith Smith, who handles labor policy at the Washington-based National Association of Manufacturers.
Senator Tom Harkin, an Iowa Democrat who is the chief sponsor of the card-check measure, has said it could be considered after the November elections.
Health Care, Stimulus
Frustration also stems from compromises made in the health-care overhaul that Obama signed in March, and the $862 billion stimulus, which union officials said didn't go far enough to revive a sluggish economy and create jobs.
The friction was on display in the June primary in Arkansas. Labor groups supported and spent $10 million to back a Democratic candidate running against incumbent Senator Blanche Lincoln, who was backed by the White House. Lincoln won.
On trade, Obama faces headwinds with his push for agreements with South Korea, Panama and Colombia. Labor groups say they're concerned that jobs will be shipped overseas and worker protections in partner countries will fall short.
Obama warned that division between the White House and labor may keep both from accomplishing a joint agenda. "We're not going to be able to do it when were pitted against each other," he said.
Trumka sounded a conciliatory note yesterday.
"We have to save our anger for the corporate lapdogs who made this mess and the Republicans in the Senate who are determined to keep us in it," he said.
The AFL-CIO, the nation's largest labor group, may spend more in this year's midterm elections than the $53 million it put into the 2006 midterm campaign, the group's deputy director, Mike Podhorzer, said yesterday.
"We're not going to leave anything on the table this cycle because it's so crucial," he said.