Glaxo Drug Looms as Deadly Hospital Infections Spread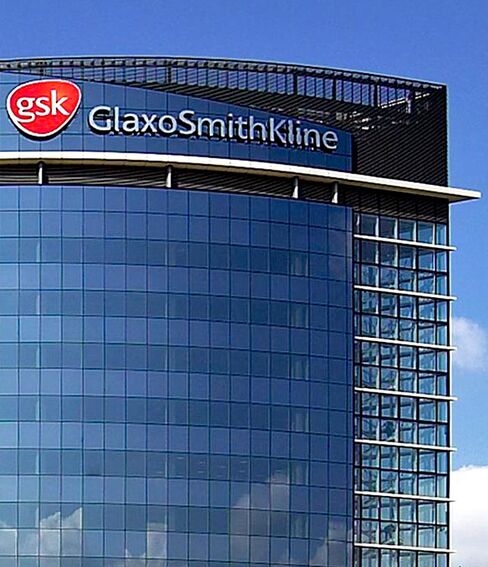 GlaxoSmithKline Plc, the U.K.'s biggest drugmaker, said it has come up with an antibiotic designed to circumvent the drug resistance that makes many hospital-acquired infections difficult to treat.
The drug works by blocking an old target, an enzyme that enables bacteria to reproduce, in a new way, according to the paper published in the journal Nature. Medicines such as Bayer AG's Cipro, called quinolones, have been used to control the enzyme since 1962. Now bacteria are becoming increasingly resistant to that class of drugs, the report said.
Glaxo's finding, still years from being commercialized, is significant at a time few pharmaceutical companies are producing new medicines to combat rising rates of drug-resistant infections in hospitals. Just three antibiotics have been cleared for sale by U.S. regulators in the past five years, according to the Infectious Diseases Society of America.
"The bugs are getting worse and the drugs are not anywhere near keeping up," said Helen Boucher, a staff physician at Tufts Medical Center in Boston who directs a fellowship program in infectious diseases. "We saw the exodus of Big Pharma and now we're seeing biotech getting out because their investors feel the risk is too high."
Companies are leery of spending hundreds of millions of dollars to develop antibiotics, products typically prescribed for fewer than 10 days, because there is no way to guarantee a reasonable return, said Brad Spellberg, associate professor of medicine at the David Geffen School of Medicine at the University of California, Los Angeles.
More Inventive
Glaxo's new compound latches onto topoisomerase, which helps bacteria produce proteins and replicate. It connects at a different location on the enzyme from existing drugs, the researchers confirmed using a form of imaging technology known as x-ray crystallography.
"We already knew that targeting this enzyme was clinically proven to stop bacteria in their tracks, we just needed to be a bit more inventive in how we attacked it," Michael Gwynn, a researcher for London-based Glaxo, said in the statement.
The compound, called GSK-299423, works against antibiotic-resistant bugs including strains of Staphylococcus aureus and gram-negative microbes such as E. coli, the statement said. While future sales for an early-stage molecule are difficult to predict, two of the top-selling branded antibiotics, New York- based Pfizer Inc.'s Zyvox and Cubicin, from Lexington, Massachusetts-based Cubist Pharmaceuticals Inc., generated $1.1 billion and $538 million in sales last year, respectively.
Glaxo Shares
Glaxo rose 2 pence, or 0.2 percent, to 1,132 pence in London trading. The stock has dropped 14 percent this year.
One in 20 people entering a U.S. hospital ends up with an infection, said Deverick Anderson, an infectious disease specialist at Duke University Medical Center in Durham, North Carolina. Staph infections alone now kill more people than AIDS in the U.S., according to the U.S. Centers for Disease Control and Prevention in Atlanta.
When Anderson spent a year tracking contagions at 28 hospitals in the U.S. southeast, he found that infected patients spend on average 23 extra days as in-patients, generating $60,000 in added expenses. About 2 million drug-resistant infections in the U.S. each year cost the health system up to $34 billion, according to the Arlington, Virginia-based Infectious Disease Society.
Financial Toll
Laura Mastrogiovanni, a New York City middle-school principal, knows the financial toll. Last fall her doctor diagnosed a creeping pain in her hip as arthritis, but the Celebrex and cortisone shots he prescribed didn't help.
It turned out the otherwise healthy 52-year-old had severe joint degeneration caused by an advanced staph infection. Specialists at New York University Langone Medical Center eventually cleared it with a combination of potent, stomach-churning antibiotics, but the damage was already done. She needed a complete hip replacement.
Mastrogiovanni has been out of work since December, and her illness has cost her about $30,000 in supplemental income from a part-time teaching job at Hunter College. Out-of-pocket expenses for items such as home nursing and co-payments tallied to $2,500, requiring her to take out a loan.
In one sense, Mastrogiovanni was lucky: Her infection responded to vancomycin, which only works on some strains.
"What's amazing about staph is that it's learned to become resistant to every antibiotic we've cooked up," said Robert Daum, director of a research program on drug-resistant staph at the University of Chicago Medical Center. That creates a need for a steady stream of effective new treatments, he said.
Dwindling Arsenal
Instead, the arsenal doctors can use to fight infections has dwindled, according to the Infectious Disease Society. From 1983 to 1987, 16 antibiotics were approved by the U.S. Food & Drug Administration. In the five-year period ending in 2009, there were just three: Wyeth Pharmaceuticals Inc.'s Tygacil in 2005, Johnson & Johnson's Doribax in 2007, and Astellas Pharma Inc.'s telavancin last year.
The next antibacterial likely to go before U.S. regulators, ceftaroline, from New York-based Forest Laboratories Inc. and London-based AstraZeneca Plc, belongs to a class of drugs known as cephalosporins that use a mechanism pioneered in the 1960s.
"There is a lot to be said for small improvements over time," said Aaron Gal, a Sanford C Bernstein & Co. analyst in New York. The main risk to approval is the FDA's changing guidelines on antibiotic trials, he said.
Big Pharma
Major drug companies led by New York-based Bristol-Myers Squibb Co., Abbott Labs of Abbott Park, Illinois, and Roche Holding AG, based in Basel, Switzerland, said they have no antibiotics in testing. Eli Lilly & Co., the pioneer behind vancomycin, Keflex, and several top-sellers, changed its research focus after bringing its last antibiotic to market in 1991, said Christine Drury Van Marter, a spokeswoman for the Indianapolis-based drugmaker.
While Novartis AG has kept the vestiges of an antibiotics research team in place, it faces an uphill struggle. "There is a current argument against doing R&D in this space, and it's something I have to deal with," said Steve Projan, global head of infectious disease research for the Basel, Switzerland-based company.
For one thing, the older drugs are cheap and familiar, so it takes a long time to increase sales of new drugs, Projan said.
"It's not like an iPhone," he said. "If someone has been using a drug like doxycycline since 1967, there is a comfort margin. He knows how patients will respond."
'Wasting Asset'
Barry Eisenstein, senior vice president of scientific affairs at Cubist, refers to each antibiotic as a "wasting asset," meaning that it is profitable and effective only for a limited time as microbes evolve and develop resistance.
Last year Cubist derived 96 percent of its revenue from the antibiotic Cubicin. Now the company is trying to diversify, Eisenstein said.
Cubicin and several drugs today work against a pernicious bug known as methicillin-resistant staph aureus, or MRSA. The bigger threat may come from a class of bugs known as gram-negative bacteria, said Kevin Judice, chief executive officer of South San Francisco-based Achaogen Inc., which is developing weapons against them.
Gram-negative microbes such as acinetobacter and klebsiella are infiltrating U.S. hospitals and some strains are proving nearly impossible to treat. Before 2000, less than 6 percent of acinetobacters were resistant to commonly used antimicrobials, according to the CDC. The most recent rate, published in 2008, was 34 percent.
"Those organisms are the harbingers of tomorrow's pan-resistant infections," said Spellberg.
Until Achaogen or Glaxo can deliver a new medicine, doctors will fall back on Colistin, a 50-year-old drug known to cause kidney damage.
If these bugs ever defeat Colistin, "you're back to the era when there were no drugs, a position we haven't been in as a society in a long time," Judice said.
Before it's here, it's on the Bloomberg Terminal.
LEARN MORE