IntraLinks Seeks $202.4 Million in IPO to Repay Loans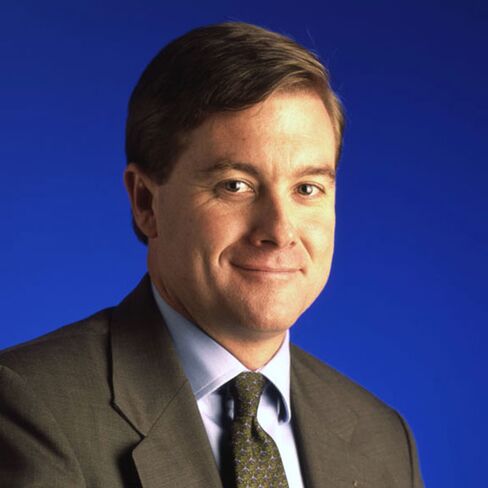 IntraLinks Holdings Inc., the provider of document exchange services for the loan market owned by TA Associates Inc., will seek to raise as much as $202.4 million in an initial public offering this week to repay debt.
Morgan Stanley, Deutsche Bank AG and Credit Suisse Group AG may arrange to sell as many as 12.65 million shares, including an overallotment option, at $14 to $16 each, according to a regulatory filing and data compiled by Bloomberg. New York-based IntraLinks said it intends to use proceeds from the Aug. 5 IPO to repay three loans that helped finance its buyout.
The offering comes with U.S. companies getting set for the biggest wave of IPOs since the last bull market. Filings for initial sales climbed to the highest since 2007 last quarter even as deals were shelved at the fastest rate worldwide since the collapse of New York-based Lehman Brothers Holdings Inc. Still, the last three American companies that completed IPOs have reduced their offer prices to attract buyers, while two deals were postponed or delayed in the past week.
"We've seen IPO pricings get pushed back a lot," said Nick Einhorn, a Greenwich, Connecticut-based analyst at Renaissance Capital LLC, which has followed IPOs since 1991. "This is one that could face the same problem. Given the trends we've seen from investors, there's a good chance that they're going to look for a better price."
Relative Value
IntraLinks will be one of seven U.S. IPOs this week, according to data compiled by Bloomberg, after the Standard & Poor's 500 Index posted its biggest monthly gain in a year in July. Eindhoven, Netherlands-based NXP Semiconductors NV, owned by KKR & Co. and Bain Capital LLC, is seeking to raise $714 million on Aug. 5 in the biggest U.S. offering of 2010.
TA Associates, a private-equity firm with offices in Boston and London, in 2007 joined Rho Capital Partners Inc., which had invested in IntraLinks in 2001, to acquire the company, its filing with the Securities and Exchange Commission today showed. IntraLinks had also sought to go public in 2005.
The company, founded in 1996, has lost money in every year since it was taken over by TA Associates, its filing showed.
IntraLinks is valued at 4.6 times its first-quarter sales of $39.9 million over a full year, about three times higher than the median estimated price-sales ratio of 1.56 for 25 providers of Internet applications software globally, according to data compiled by Bloomberg.
Loan Repayments
Arthur Sculley, a former investment banker at New York-based JPMorgan Chase & Co., John Muldoon and Mark Adams started IntraLinks to provide an online platform for loan syndication, according to the company's website. IntraLinks also competes with ACBS SyndTrak, which was introduced in 1998 and is owned by Fidelity National Information Services Inc.
The company said it may get $150.7 million to $173.7 million in proceeds from its share sale. IntraLinks plans to use the IPO to repay $99 million of its payment-in-kind term loan, $29.3 million of its term loan B and $35 million of term loan C that were outstanding as of March 31, according to the filing.
IntraLinks said it pays 13 percent interest on its PIK loan, which has a 4 percent penalty for repayment before its Dec. 15, 2014, maturity. The second-lien term loan B has an 11 percent interest rate and the term loan C pays interest at 5.75 percentage points more than the Euro interbank offered rate.
The company also owes $128.2 million on its first-lien term loan with an interest rate 2.75 percentage points more than Euribor, the rate banks charge to lend to each other in euros. After the IPO, IntraLinks will pay a 4.5 percentage point margin over the lending benchmark and add a 1.5 percent floor to Euribor, according to the filing.
Before it's here, it's on the Bloomberg Terminal.
LEARN MORE