Bo Derek of 'Bolero,' Dubai Ruler Honored for Protecting Horses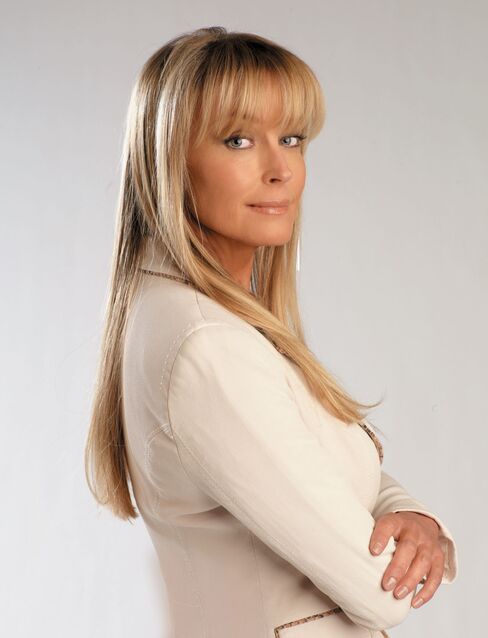 When Bo Derek rode a horse in the 1984 movie "Bolero" without the encumbrance of clothing, some viewers may not have realized the extent of her equine attachment.
"I was born horse-crazy like so many little girls," said Derek, 53, who keeps three Andalusian horses and a donkey on her California ranch in Santa Barbara County.
Tonight, Derek's years of campaigning against the slaughter of horses for meat will be recognized by Equine Advocates, a charity based in Chatham, New York. At its annual gala at the Canfield Casino in Saratoga Springs, New York, the group will honor Derek with its Safe Home Equine Protection Award.
She'll share the spotlight with Sheikh Mohammed bin Rashid al Maktoum, the ruler of Dubai, who will receive the nonprofit's Ellen and Herbert Moelis Equine Savior Award for Philanthropy. The sheikh's charity work includes saving aging racehorses from slaughter by retraining them in England and the U.S. as well as aiding 200,000 Haitian children.
"I am honored to have been chosen to receive this award," Sheikh Mohammed, who is also the prime minister of the United Arab Emirates, said in an e-mail statement to Bloomberg News. "My people have always had a great and natural affinity with the horse. The fact that horses bring people of all nationalities together in the spirit of competition and friendship will continue to be a source of immense pleasure for me."
Derek serves on the California Horse Racing Board, which regulates the use of the animals in the industry. She has worked with the Washington-based Animal Welfare Institute for the past eight years, lobbying on Capitol Hill against horse slaughter.
Offensive Slaughter
She was troubled to learn "American horses were being slaughtered for human consumption overseas," Derek said in a phone interview. "I find that offensive, and the majority of Americans find it offensive."
"Bo is a tireless advocate and is determined to lobby Congress until we see the end of the slaughter of American horses," Susan Wagner, Equine Advocates' president and founder, said in a phone interview. "The sheikh is one of the most generous donors in the world, and he is a model for horse owners and breeders."
Guests at tonight's gala will have a chance to bid for a brunch for six with Derek at the Saratoga Golf & Polo Club. Those whose bids fall short will have a shot at a one-week stay at Villa I Pini in Tuscany, Italy, and freestyle skiing lessons for four with an Olympic Games veteran in Deer Valley, Utah. Bidders have paid $15,000 to $31,000 at past galas for the villa experience, Wagner said.
Horses Saved
The organization, founded in 1996 with a budget of $1 million, wants to raise about $250,000. Equine Advocates has rescued thousands of horses. Last month, it saved Bobby II, a draft cross horse, from slaughter.
"It's just not acceptable to put that horse down for slaughter," Wagner said. "This is an issue that could have been taken care of quickly without a lot of time and effort."
"I realize that not every horse is going to retire to a beautiful green pasture when they die," Derek said, "but we ask so much of them that they deserve a peaceful, painless death."
A native of Long Beach, California, Derek launched her career when she started modeling to pay for a surfboard. After appearing in the 1973 film "Fantasies," and 1977's "Orca: The Killer Whale," "10" with Dudley Moore turned her into an international star overnight and she received a Golden Globe nomination.
'Ghosts Can Do It'
Her profile began to sag after appearing in "Tarzan, The Ape Man" (1981), "Bolero" and "Ghosts Can Do It" (1989). In the past decade, she has turned to television, making cameo appearances and starring in the reality show "Fashion House."
"Acting opened doors and made my life magical, but I have so many interests," said Derek, who will appear opposite Danny Glover in "Highland Park," a film scheduled to be released this year. "I still get work, but at the same time I can walk through an airport and not get stopped."