BP Spill Thwarts Shell, Statoil in Arctic Oil Delay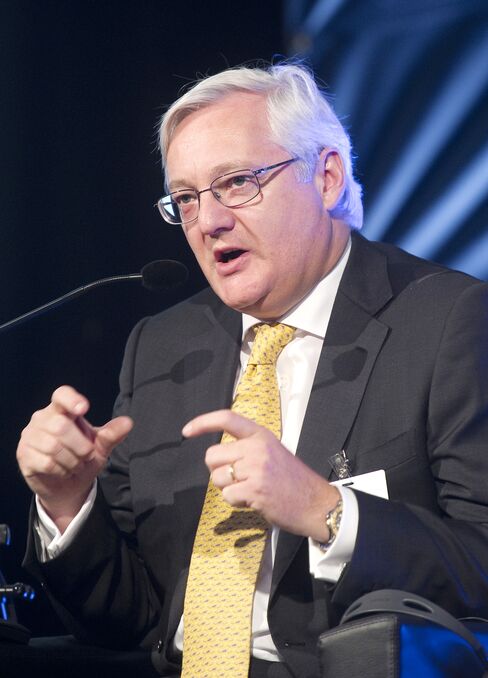 BP Plc's disaster in the Gulf of Mexico will keep the planet's biggest pot of untapped oil and gas under the Arctic ice for now as regulators toughen drilling rules and demand better ways to handle spills.
Royal Dutch Shell Plc has had plans to explore off Alaska halted by both U.S. authorities and a federal court ruling last week. Norway's Statoil ASA faces government restrictions on drilling in Arctic waters, while BP, responsible for the Gulf spill that prompted scrutiny of offshore drilling, has put off developing its Liberty prospect in the Beaufort Sea until 2011.
"There will be new regulations and requirements that we need to take into account," said Hege Marie Norheim, head of Arctic development at Statoil, Norway's biggest energy producer. "We all want to learn from the Gulf of Mexico, and if that requires more time, we will take that time."
The delays come as the Organization of Petroleum Exporting Countries restricts access to reserves, energy demand rises and easy-to-reach fields are depleted. Arctic waters, where countries including Norway, Canada, Iceland, the U.S. and Russia claim territorial rights, may hold 90 billion barrels of crude, equivalent to about 13 percent of the world's undiscovered resources, according to a 2008 U.S. Geological Survey.
No one can afford to rule out Arctic oil, said Patrice de Vivies, northern European exploration and production director for Total SA, Europe's third-biggest oil company.
Governments "will draw lessons from what happened to BP and they will check all the procedures," de Vivies said.
Ice Flows
Tighter rules in the Arctic could add $2 to $3 to the cost of producing a barrel of oil, according to Manouchehr Takin, a senior petroleum analyst at the Center for Global Energy Studies in London. Crude traded at $77.60 a barrel in New York yesterday.
"There will be a hiccup and delay in projects for a year or so and then it will start again," he said.
Offshore Arctic drilling is unacceptable for environmental campaigners, who say the risks outweigh potential gains.
"We have just seen a dramatic demonstration that oil companies can't clean up a spill in calm waters and good weather in the Gulf of Mexico, so compare that with broken sea ice in the Arctic where you have freezing temperatures and darkness throughout much of the year," said Richard Charter, a senior policy advisor at Washington-based Defenders of Wildlife.
If a leak became trapped underneath the ice, it could be driven miles from a spill site by Arctic currents, he said.
Colder Temperatures
Colder temperatures that congeal the crude are one reason why oil from the 1989 Exxon Valdez disaster continues to contaminate Alaskan beaches, according to the trustee council set up to oversee the restoration of the region.
While Arctic oil and gas wells tend to be in shallow waters, unlike BP's deepwater disaster in the Gulf, the drilling challenges include ice flows and temperatures that can drop below freezing (32 Fahrenheit), even in summer.
"It's not deepwater and we're not dealing with extreme pressures," Statoil's Norheim said in an interview in Svalbard, Norway, 11 degrees south of the North Pole. "The difficulties are darkness, ice, lack of infrastructure, remoteness and cold."
The Norwegian Petroleum Safety Authority is reviewing procedures for handling blowouts, or unexpected pressure surge, spokeswoman Inger Anda said by telephone from Stavanger.
The authority's 2006 survey following a blowout at Statoil's Snorre A field found that every fifth well had safety issues. The investigation prompted nine operators, including Statoil and BP, to establish the Well Integrity Forum to improve well design and management.
Thin-Hole Exploration
Below the Arctic Circle, Statoil uses thin-hole exploration wells, which limit the size of the borehole into the reservoir and the amount of oil extracted to between 1,000 and 2,000 barrels a day. The practice may become more widespread as regulators seek to reduce the risk of a spill, Norheim said.
London-based BP, which faces about $30 billion in costs for the worst spill in U.S. history, delayed drilling its first well at Liberty after federal and state agencies said they will review its plans.
Shell said its applications to drill off Alaska faced "unprecedented" examination from courts and regulators.
Federal Court
Last week, U.S. Federal Court Judge Ralph Beistline halted all activities at Shell's Lease 193 in the Chukchi Sea after determining the Minerals Management Service had not completed an adequate environmental review.
"We're still analyzing the ruling and looking at how it will impact planned operations in 2010, as well as our aspirations in 2011," Shell spokeswoman Kim Blomley said.
Italy's Eni SpA submitted a contingency plan for a spill at the Goliat oilfield in Norway's Barents Sea, in which Statoil holds a stake, and is reviewing all procedures, according to spokeswoman Grethe Elise Foldnes. The plan includes the use of infrared cameras that help identify the source of a leak during winter darkness, Norheim said.
"Logistics are a challenge," said Liv Nielsen, Eni's health and safety advisor at Goliat. "We're keeping more equipment in Hammerfest to be able to start an oil-spill response action very rapidly," she said, referring to the town on the northern tip of Norway.
Cairn Energy Plc, the U.K. explorer that began its first exploratory well off the west coast of Greenland in July, has added more emergency-response equipment on board its two rigs.
Spill Response
"Greenland asked us to have more oil spill response capability offshore and on standby," David Nisbet, Cairn's head of corporate affairs, said in an interview.
Cairn plans to cut short its drilling campaign by about 60 days to leave a window open for a relief well to be completed before winter should the need arise, Nisbet said. A relief well is used to pump cement or other fluids into a damaged well to plug a leak.
With global oil demand set to rebound 2.1 percent this year, according to the International Energy Agency, the clamor to tap new deposits isn't about to ease.
"There is a need to produce energy for mankind," said Total's de Vivies. "We can't just forget about the Arctic."
Before it's here, it's on the Bloomberg Terminal.
LEARN MORE