Moscow Sets Heat Record as Drownings Rise, Bogs Burn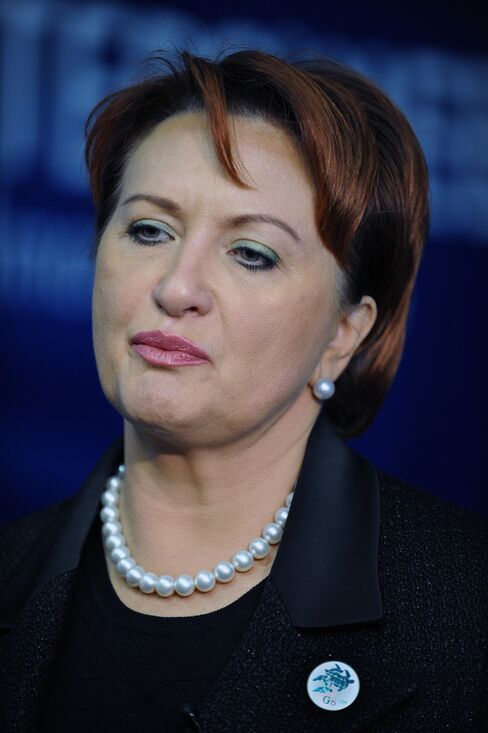 Muscovites sweltered as the temperature soared to a record 37.4 degrees Celsius (99.3 Fahrenheit), and the number of Russians who drowned trying to beat the heat reached about 2,000.
Today's temperature in the capital was the hottest since records began 130 years ago, the Hydrometeorological Monitoring Service said on its website. It surpassed the previous high of 36.8 degrees set in July 1920 during the Civil War. The mercury may rise to 38 degrees on July 29, according to Gidromettsentr, the state weather service.
Unusually high temperatures have contributed to record deaths by drowning across Russia, which increased by 688 in the past three weeks, Rossiiskaya Gazeta reported on July 23, citing Emergency Situations Ministry data. Most of those who drowned were intoxicated, the government's newspaper of record said. Another 39 people died yesterday, the ministry said on its website.
The heat wave has also hit Russia's economy, with drought damage to 10.1 million hectares, or 32 percent of all land under cultivation, Agriculture Minister Yelena Skrynnik said on July 23. The ministry has declared weather-related emergencies in 23 crop-producing regions.
Russian food grain prices may double in 2010 from last year because of the drought, the Grain Producers' Union said in an e-mailed statement today.
OAO GAZ, the van and truck maker controlled by billionaire Oleg Deripaska, halted production for two weeks because of the heat. Workers were sent home today on a "corporate vacation" through Aug. 8, spokeswoman Natalya Anisimova said by telephone.
Peat-Bog Fires
The country's chief health official has urged companies to adopt a siesta regime of breaks for workers during the hottest part of the day to avoid injury and illness. Officials have also urged farmers to start harvesting at night to protect their combines from mechanical failure during the daytime heat.
Muscovites' misery was compounded today by thick smoke from burning peat bogs east of the city. Twenty-one separate peat-bog fires were burning as of 10 a.m. today, according to the Emergency Situations Ministry.
Two Il-76 transport planes, capable of carrying 42 metric tons of water, and a Be-200 amphibious plane are fighting the fires, the ministry said on its website.