Egypt Shares Advance on Global Recovery; Dubai Declines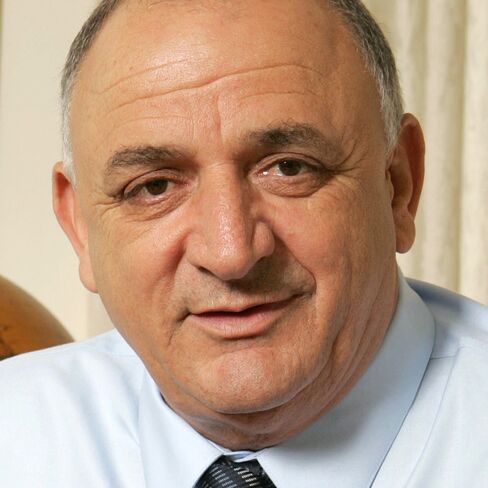 Egypt's benchmark index rose to the highest in almost a month, leading Middle East markets higher, as concern about the global economic recovery eased and earnings in the U.S. boosted investor confidence. Dubai shares declined.
Orascom Telecom Holding SAE of Egypt, the Middle East's biggest mobile-telephone company by subscribers, advanced to the highest level in two weeks. Naeem Holding, Egypt's third-largest investment bank, gained the most in more than a month. The EGX30 Index gained 1.4 percent to 6,111.95 at the close in Cairo, the highest level since June 29. The Bloomberg GCC 200 Index slipped 0.2 percent.
"We're continuing to catch up with the positive movements in the U.S. and European markets," said Cairo-based Amr Elfeky, head of technical analysis at Cairo Capital Securities.
U.S. stocks rose last week after better-than-estimated earnings at companies from United Parcel Service Inc. to Apple Inc. and Ford Motor Co. lifted confidence the world's largest economy is recovering. The S&P 500 gained 3.6 percent to 1,102.66 in the week ended July 23. European stocks also advanced and the Stoxx 600 climbed 3.2 percent in the week.
Egypt's Orascom Telecom gained 2.7 percent to 4.99 Egyptian pounds, the highest since July 11. Naeem Holding rose the most since June 17 after it said it received final offers for 90 percent of its Web-based brokerage arm Arabeya Online.
Israel's TA-25 Index closed up less than 0.1 percent at 1,119.03, after earlier rising as much as 0.9 percent. Teva Pharmaceutical Industries Ltd. slid the most in 21 months on concern about its Copaxone drug for multiple sclerosis after the U.S. Food and Drug administration approved marketing a generic version of Danofi-Aventis SA's Lovenox anti-clotting drug. The decision may affect Copaxone because both drugs have a complex molecular structure, said Natali Gotlieb, a Tel Aviv-based analyst at IBI.
Delek Real Estate advanced 6.9 percent, the most since July 4, to 1.578 shekels. The property company said it's in talks to acquire as much as 80 percent of Tamir Fishman Real Estate Fund Ltd. in exchange for its holding in Elad Israel Residences Ltd.
Israel's benchmark 10-year Mimshal Shiklit bond due January 2020 fell 0.15 shekel to 106.08. The yield on the 5 percent notes rose two basis points to 4.51 percent. The shekel was little changed on July 23, rising less than 0.1 percent to 3.8499 per dollar.
Dubai's benchmark DFM General Index declined 1.4 percent, the most since June 29, to 1,506.95, led by Emaar Properties PJSC and Dubai Financial Market PJSC as earnings disappointed.
Emaar Disappoints
Emaar, the builder of the world's tallest tower in Dubai, retreated 3.6 percent, the most in almost two months, to 3.25 dirhams after profit fell short of analysts' estimates. Emaar has 26 percent weighting on Dubai's benchmark index.
Net income was 802 million dirhams ($218 million) after a loss of 1.28 billion dirhams a year earlier, the Dubai-based company said July 22. Analysts predicted a profit of 958.7 million dirhams, according to the average of six analysts in a Bloomberg survey.
"Dubai is pricing in earnings," said Ali Khan, head of cash-equity trading at Dubai-based Arqaam Capital Ltd. "Emaar earnings were lighter than expected and the DFM slightly weaker. That is pulling the market down."
Dubai Financial Market, the only publicly traded Gulf Arab bourse, declined 3.3 percent, the biggest drop since June 29, to 1.47 dirhams after second-quarter profit dropped 80 percent.
Qatar's QE Index rose 0.3 percent and Oman's measure increased 0.8 percent. The Kuwait Stock Exchange Index advanced 0.5 percent and Abu Dhabi's measure gained 0.3 percent. Saudi Arabia's Tadawul All Share Index fell 0.2 percent and Bahrain's gauge slid 0.7 percent.