U.K. GDP Jumps Most in Four Years as Recovery Ignites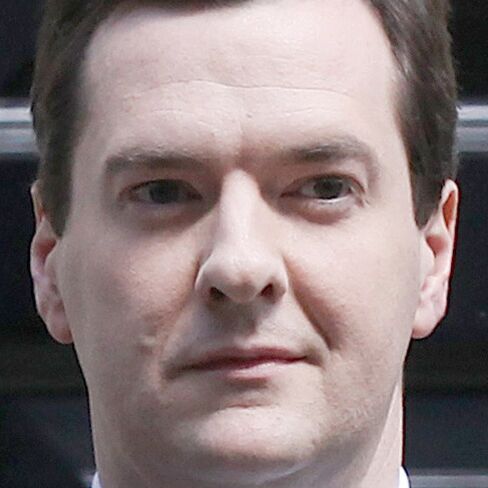 The U.K. economy grew almost twice as much as economists forecast in the second quarter in the fastest expansion for four years as rebounding services, manufacturing and construction ignited the recovery.
Gross domestic product rose 1.1 percent in the three months through June after increasing 0.3 percent in the previous quarter, the Office for National Statistics said in London today. Economists forecast a 0.6 percent gain, according to the median of 32 predictions in a Bloomberg news survey.
Britain's growth pickup may sharpen the divide among policy makers as the Bank of England considers whether the economy faces a greater threat from inflation or needs more stimulus to avert a further recession. The nation is enduring the deepest budget squeeze since World War II while facing a debt crisis in the euro region, its biggest trading partner.
"It's a very encouraging sign that the recovery is establishing itself, strengthening and broadening," Neville Hill, an economist at Credit Suisse Group AG in London and a former U.K. Treasury official, said in a telephone interview. "Looking forward, the issue is not so much what's happening inside the U.K. but outside it. This is more than strong enough to withstand the kind of fiscal tightening we're going into."
The pound surpassed $1.54 against the dollar and climbed against the euro and yen. The currency advanced 1.1 percent to $1.5429 at 10:56 a.m. in London, approaching the three-month high of $1.5472 reached on July 15. Sterling rose 0.58 percent to 83.98 pence per euro, and advanced 1.1 percent to 134.14 pence against the yen. The yield on the benchmark two-year government bond was up 7 basis points today at 0.846 percent.
G-7's First
Britain is the first of the Group of Seven nations to report second-quarter GDP and today's estimate is the first of three. The statistics office uses data for the first two months of the period from about 40 percent of companies assessed, or about 40,000 businesses, and three-month figures for a further 20,000 firms.
Services, which make up 76 percent of GDP, grew 0.9 percent on the quarter, the most since 2007, the statistics office said. Manufacturing jumped 1.6 percent, the largest increase since 1999, and the 6.6 percent surge in construction was the biggest since 1963. The building industry contracted in the first quarter of this year particularly because of cold weather.
Experian, Fenner
Experian Plc, the world's largest credit-checking company, will report revenue growth "pretty soon" from its U.K. business as the economy recovers from recession and a severe credit squeeze, Chief Financial Officer Paul Brooks said on July 15. Fenner Plc, the world's largest conveyor-belt maker, said on July 19 that its third-quarter revenue was "well ahead" of the same period last year as industrial markets recovered.
Chancellor of the Exchequer George Osborne "welcomed" today's growth figures "with cautious optimism" at a Cabinet meeting this morning, Prime Minister David Cameron's spokeswoman Vickie Sheriff told reporters in London.
Cameron said this week that his government is "getting on top of Britain's economic and financial problems" after Osborne's June 22 emergency budget.
The Office for Budget Responsibility, the government's new fiscal monitor, said last week that Osborne's spending cuts have increased the chance the economy may plunge back into recession. The measures will slice 85 billion pounds ($129 billion) from expenditure, equivalent to 5.7 percent of GDP, according to Institute for Fiscal Studies estimates.
IMF Forecasts
The International Monetary Fund this month cut its forecast for U.K. growth this year and next. It predicts 2.1 percent expansion in 2011, compared with 2.9 percent for the U.S., 1.3 percent in the euro area, and 1.8 percent in Japan. Federal Reserve Chairman Ben S. Bernanke said this week that the outlook for U.S. growth is "unusually uncertain."
Bank of England officials have become more pessimistic. It is "likely" the budget measures "pushed down a little on the most likely path for output," they said in minutes of the July 8 decision released yesterday. "Considerable uncertainties remained" because of the euro-region debt crisis, they said.
Policy maker Andrew Sentance still repeated his call for an interest-rate increase this month, saying that economic conditions have improved and that the outlook for inflation justifies "gradually' withdrawing stimulus. Inflation was at 3.2 percent in June, above the government's 3 percent limit.
"This is probably as good as it gets, at least for now," Amit Kara, an economist at UBS AG in London and a former Bank of England official, said in a Bloomberg Television interview in London. "The third quarter should be a little weaker. Some of the lead indicators have turned down a little bit, but it's far, far away from a double dip."
Before it's here, it's on the Bloomberg Terminal.
LEARN MORE