Schlumberger Fails to Match Halliburton Onshore Gains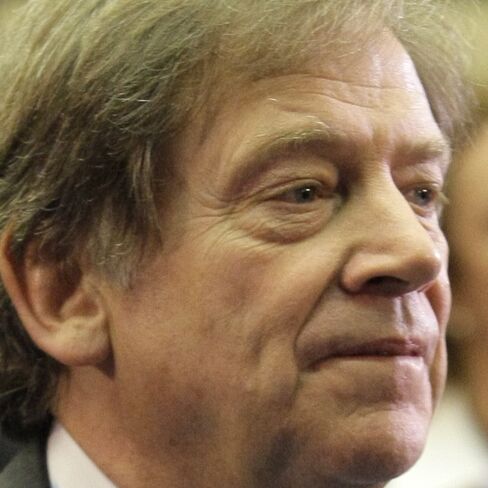 Schlumberger Ltd., the market-share leader for oilfield services in countries outside North America, failed to match the second-quarter profit gain of its top rival as energy producers accelerated U.S. onshore exploration.
Net income at Schlumberger, based in Houston and Paris, climbed 33 percent from a year earlier to $818 million, or 68 cents a share, according to a company statement today. Profit matched the average of 30 analyst estimates compiled by Bloomberg. Earlier this week, Halliburton Co., the world's second-biggest oilfield-services provider, posted an 83 percent jump in profit and topped estimates by 15 cents a share.
Both companies increased business outside the Gulf of Mexico enough to more than make up for a U.S. ban on new deep-water drilling permits after BP Plc's record oil spill. Halliburton generated more than half of its earnings in North America, compared with about 11 percent at Schlumberger.
"I didn't expect them to have the same kind of benefit that Halliburton did because they have a little bit less exposure to the U.S. land," said Philip Weiss, an analyst at Argus Research in New York who has a "hold" rating on Halliburton shares and a "sell" on Schlumberger. "They did well in U.S. land, but I guess it wasn't well enough or there's just not enough of it there."
Schlumberger dropped $1.69, or 2.8 percent, to $59.61 at 10:34 a.m. in New York Stock Exchange composite trading. Houston-based Halliburton, which was down 0.8 percent today, jumped 6 percent after its July 19 earnings report.
'Slow Build'
Weatherford International Ltd., the world's fourth-largest oilfield contractor, reported earnings July 20 and exceeded analyst estimates by 4 cents a share. Houston-based Baker Hughes Inc., the No. 3 oilfield-services provider, is scheduled to release its earnings report on Aug. 3.
"Schlumberger had an OK quarter in an environment where the peers are having better than OK quarters relative to expectations," said Dan Pickering, an analyst at Tudor Pickering Holt & Co. in Houston whose firm has a "buy" rating on Schlumberger shares.
Schlumberger expects a "continued slow build" in services demand around the world in this year's second half, Chief Executive Officer Andrew Gould said in the company's statement.
"Their outlook remains positive but measured," Pickering said. "In other words, business isn't exploding to the upside but kind of grinding higher."
U.S. Onshore Boom
Exploration and production spending by oil companies will rise 12 percent this year, even as the permit moratorium slows drilling in the Gulf, Barclays Capital estimated last month.
The number of active U.S. onshore rigs jumped 76 percent from a year earlier at the end of June to a 17-month high as producers increasingly targeted oil and natural-gas deposits trapped in shale formations and so-called tight sands.
Schlumberger plans to add more North American work through its agreement announced in February to buy Houston-based Smith International Inc. The companies are partners on the M-I Swaco drilling-fluids joint venture. About half of Smith's first-quarter revenue came from North America.
Schlumberger derived about 17 percent of its revenue from North America last year, compared with 39 percent at Halliburton, according to data compiled by Bloomberg. Baker Hughes and Weatherford were at 37 percent and 31 percent, respectively.
Overseas Push
Halliburton opened a Middle East headquarters in Dubai and added technology centers in Russia and Asia in 2008 to help reduce its reliance on North American markets. It stock has historically traded at a lower price-to-earnings ratio than Schlumberger, partly on Schlumberger's superior overseas growth.
Halliburton remains the market-share leader in onshore oil and gas services in North America. Schlumberger cut about 12,000 jobs between mid-2008 and early 2010 and plans to eliminate some overlapping corporate staffing after buying Smith. Halliburton added 1,700 jobs in the second quarter and 1,200 in the first quarter.
"The rebound in North America was key to Halliburton," said Brian Youngberg, an analyst at Edward Jones in St. Louis who has "buy" ratings on Halliburton and Schlumberger shares. "While they're trying to close the gap internationally with Schlumberger, for the time being, North America is leading their strong rebound."