Paterson Calls N.Y. Lawmakers to July 28 Session on Budget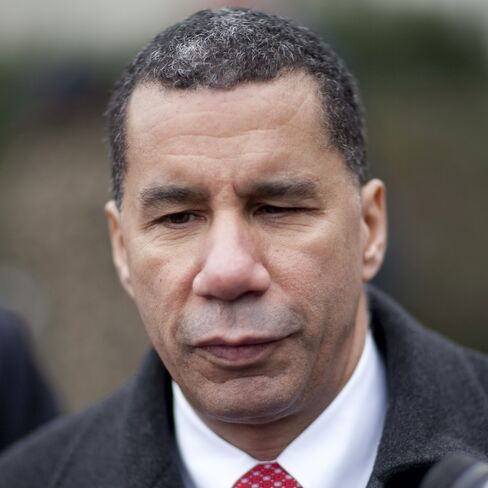 New York Governor David Paterson said he will call an extraordinary session of the state Legislature for July 28 to consider measures to complete the spending plan for the fiscal year that began April 1.
"The state budget is 15 weeks late, we have yet to close our $9.2 billion current-year deficit or reduce our out-year gaps," said Morgan Hook, Paterson's spokesman, in an e-mailed news release. "New Yorkers cannot afford to wait any longer."
The Senate's Democratic majority accepted the governor's action, said spokesman Austin Shafran, who described it as a "positive indicator that he is willing to negotiate a fair and responsible budget with the legislative leaders."
With its Legislature adjourned, the nation's third-biggest state by population lacks a completed budget. Lawmakers and the governor have enacted a $135 billion spending plan without enough revenue to fill the $9.2 billion gap. The imbalance may worsen if Congress rejects extra Medicaid funding that would send about $1 billion to New York this year, Hook said.
Without a revenue bill to pay for the spending plans, a projected cash squeeze in September would become worse, the governor has said.
The governor and Legislature must resolve their difference over a "contingency plan" in the event Congress denies the increased Medicaid reimbursement, Shafran said. Paterson and members of the Legislature also differ on the size of tuition increases they'd allow for state universities and on whether to grant homeowners property tax relief, he said.
"The Speaker has repeatedly stated that if there was work to be done, we would come back," said Sisa Moyo, spokeswoman for Assembly Speaker Sheldon Silver, a Manhattan Democrat.
"We'll be here and we think it's important to get the budget done," said Scott Reif, a spokesman for Senate Minority Leader Dean Skelos, a Republican from Rockville Centre. "We think the Democrats should have come back here on their own."