GE Raises Dividend 20%, Extends Share Buyback to 2013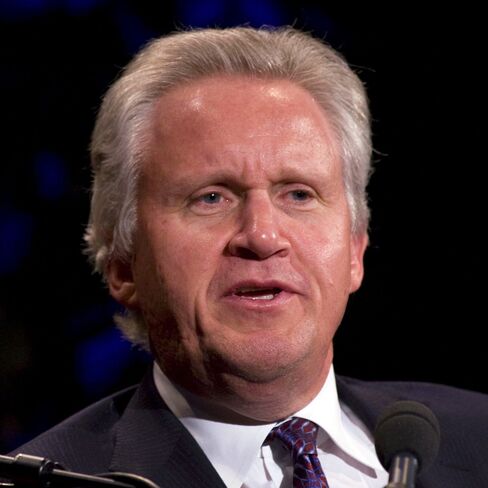 July 23 (Bloomberg) -- General Electric Co., emerging from the global recession with a hoard of cash, raised its quarterly dividend by 20 percent and will resume stock buybacks sooner than it had predicted. The shares rose.
GE said in a statement it raised the per-share payout to 12 cents a quarter from 10 cents. The company extended stock repurchases through 2013 from the end of this year, and plans to begin buying shares this quarter.
Chief Executive Officer Jeffrey Immelt is scaling back some of the cash-saving steps he adopted in 2008 as the financial crisis deepened. GE said July 16 that it expects to have $25 billion in cash at the parent company level by year-end.
"We are able to restore the GE dividend at a historical payout level for 2010 earlier than previously anticipated and to extend our share buyback program because of continued strong cash generation, recovery at GE Capital, and solid underlying performance in our industrial businesses through the first half of 2010," Immelt said in the statement.
GE, based in Fairfield, Connecticut, cut its dividend in February 2009 to 10 cents a share from 31 cents, the first reduction since the Great Depression, as the company worked to bolster the finance unit. Immelt said in May he planned to raise the dividend and increase buybacks by 2011.
At the time, Bloomberg estimates showed a payout of 12 cents a share, up from 10 cents.
GE rose 31 cents, or 2 percent, to $15.52 at 1:08 p.m. in New York Stock Exchange composite trading.
To contact the reporter on this story: Rachel Layne in Boston at rlayne@bloomberg.net.
To contact the editor responsible for this story: Ed Dufner at edufner@bloomberg.net