Xerox Jumps Most in Three Months on Raised Forecast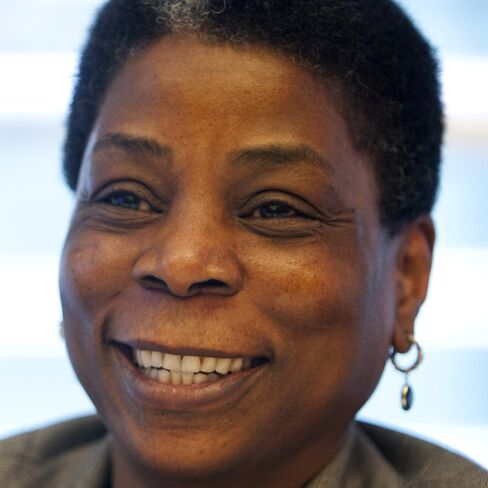 July 22 (Bloomberg) -- Xerox Corp., the largest maker of high-speed color printers, jumped the most since April in New York trading after posting second-quarter profit that topped analysts' estimates and boosting its full-year forecast.
Per-share profit, excluding some costs, was 24 cents a share, the Norwalk, Connecticut-based company said today in a statement. Analysts estimated 21 cents on average, according to a Bloomberg survey. The company said full-year earnings, excluding costs, would be between 88 cents and 92 cents per share, compared with the previous forecast of at most 85 cents.
Xerox increased revenue 2 percent to $5.5 billion as customers resumed spending after curbing costs amid the recession. The company also got a sales boost from its $6 billion purchase of Affiliated Computer Services Inc., its bid to expand into services.
"Demand is coming back," said Shannon Cross, an analyst at Cross Research in Livingston, New Jersey, who rates the shares "buy." "It shows the synergies with ACS are working -- that's important to investors."
Xerox added 62 cents, or 7.4 percent, to $9.03 at 4 p.m. in New York Stock Exchange composite trading, the biggest jump since April 23. The shares have advanced 6.7 percent this year.
Equipment sales, an indicator of future sales for products such as ink and paper, jumped 12 percent to $930 million.
ACS Acquisition
Buying ACS, which handles payroll and other administrative work, helped Chief Executive Officer Ursula Burns triple revenue from services last quarter. In May, ACS signed a $1.6 billion contract to manage California's Medicaid information system for 10 years.
The company has signed 10 deals by selling ACS services to Xerox customers and vice versa since the acquisition closed in February, Burns said on a conference call today.
"These are signs of modest, yet steady economic improvement," Burns said on the call. "Demand continues to improve."
Expense reductions alone make the ACS deal attractive, before any potential impact on revenue, Deutsche Bank analyst Chris Whitmore wrote in a note July 14. The company is on track to save more than $100 million this year as a result of the ACS takeover, it said in May. The number may top $375 million in three years.
The full-year profit forecast topped the average analyst estimate of 87 cents a share. The company said it expects per-share earnings this quarter of 19 cents to 21 cents, in line with estimates.
Net income for the second quarter rose to $227 million, or 16 cents a share, from $140 million, or 16 cents, a year earlier before the ACS acquisition.
Cutting Costs
Xerox is using services from ACS to automate its own administrative tasks, trimming costs. It has also cut 2,500 jobs this year and will take a $280 million restructuring charge this year, which should lead to an additional $140 million in savings.
The company will lower debt to $8.7 billion by the end of the year, from $9.6 billion now, the company said. It will be $8 billion by September 2011.
Xerox is on track to reach $1 billion in cash by the second half of next year, when it will consider resuming share repurchases, Chief Financial Officer Larry Zimmerman said in an interview.
(Xerox held a conference call at 10 a.m. New York time. To listen, go to {LIVE <GO>}.)
To contact the reporter on this story: Katie Hoffmann in New York at khoffmann4@bloomberg.net
To contact the editor responsible for this story: Peter Elstrom at pelstrom@bloomberg.net