Newly Fired Won't Get Health-Care Break in Jobs Bill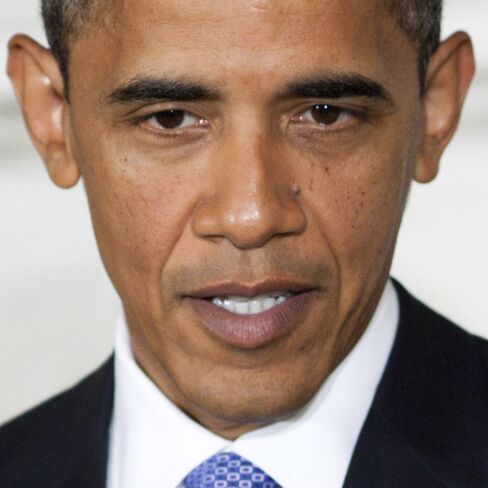 U.S. workers who lost their jobs as of June 1 won't be eligible for a 65 percent federal subsidy to help pay for health insurance under an unemployment bill Congress will send to President Barack Obama for signing.
Eligibility for the financial help expired May 31, meaning workers who lost their jobs after that date don't qualify. Those already receiving the benefit may continue to pay reduced premiums for up to 15 months, according to the Department of Labor.
"If you're unemployed you're not in a position to be able to pay for coverage of your family at full price," said Kathleen Stoll, director of health policy for Families USA, a nonprofit, consumer-advocacy group based in Washington. "This was a really important provision that put health-care coverage within reach."
The economic stimulus plan passed in February 2009 created a subsidy covering 65 percent of fired employees' monthly health premiums. U.S. workers who are fired or resign from their jobs generally can remain on their former employers' health plan for as long as 18 months under the 1986 law known as Cobra. They typically pay the entire cost of coverage and a 2 percent administrative fee. The subsidy meant the average family paid $398 a month compared with $1,137, according to the Henry J. Kaiser Family Foundation in Menlo Park, California.
"Now that the subsidy is gone there will be more people who just won't be able to afford coverage," said Karyn Schwartz, a senior policy analyst for Kaiser. They may be unemployed for a long time and go uninsured, increasing the chances they'll have a health issue or miss out on preventive care during that period, she said.
Long-Term Jobless
The number of long-term unemployed, or those jobless for 27 weeks or more, was 6.8 million as of June, or 46 percent of unemployed individuals, according to the Labor Department. More Americans filed applications for unemployment benefits last week, with initial jobless claims increasing by 37,000 from the prior week to 464,000, Labor Department figures showed today.
The subsidy benefitted about 2 million households last year at a cost of about $2 billion, according to the Treasury Department. Senators Bob Casey, a Pennsylvania Democrat, and Sherrod Brown, an Ohio Democrat, introduced legislation last month that would have extended the program to those fired through Nov. 30, which would have cost an estimated $6.8 billion over 10 years, according to a May report by Congress's Joint Committee on Taxation.
Lawmakers dropped the Cobra extension and other assistance provisions in the jobless bill amid concerns over how to pay for them.
House Vote
The legislation, which passed the Senate yesterday and the House of Representatives today, would extend through November a program offering the long-term unemployed up to 99 weeks of assistance while providing aid retroactively to those whose checks were cut off as lawmakers debated the measure.
Workers who lose their job and are no longer eligible for the health-insurance subsidy should check if they or their children may be eligible for other public aid such as Medicaid and the Children's Health Insurance Program, said Kaiser's Schwartz. Also, those under age 26 who are fired may be able to go on their parents' health insurance plan starting Sept. 23 as a result of the health-care overhaul signed by the president in March, Schwartz said.