Blackstone Said to Seek Real Estate Assets in Japan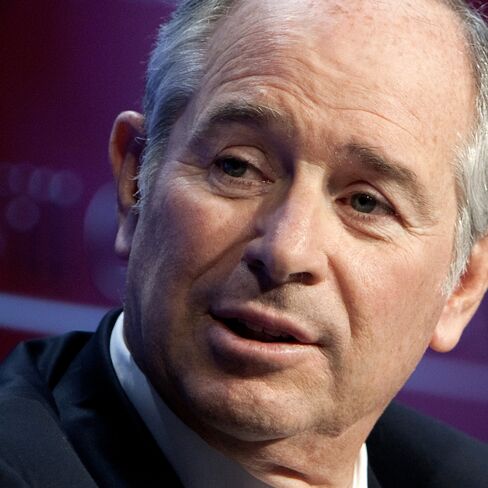 Blackstone Group LP may buy Morgan Stanley Japan's real estate assets, making its first property investment in the country, a person familiar with the deal said.
The world's biggest private-equity firm expects to complete a deal for assets with a face value of 100 billion yen ($1.16 billion) next week, the person said, declining to be identified before an announcement. Blackstone may offer less than 50 percent of the face value of the portfolio, which consists of 11 non-recourse loans with about 30 office buildings mainly located in greater Tokyo, the person said.
Prices for Tokyo office buildings have fallen as much as 50 percent from their 2007 peak, according to an estimate by CB Richard Ellis Group Inc.'s Japan subsidiary. Blackstone's first purchase in the country, after opening a Tokyo operation three years ago, may suggest prices are set to climb, said Takashi Ishizawa, a real estate analyst at Mizuho Securities Co.
"The news confirms my view that property prices in Japan have reached bottom," Ishizawa said in a telephone interview in Tokyo. "Now is the time to invest."
Natsuo Nishio, a spokesman at Morgan Stanley in Tokyo, and Peter Rose, a spokesman for Blackstone, declined to comment.
Blackstone's second-quarter earnings rose 13 percent, partly on a gain in the value of its real estate holdings, the company said today. The shares climbed 43 cents, or 4 percent, to $10.74 in New York Stock Exchange composite trading at 4:46 p.m.
Bank of America
Blackstone may sell some of the buildings and own some after the acquisition of the debt portfolio, the person said.
An agreement this month between Blackstone and Bank of America Corp., the largest U.S. bank by assets, for the private-equity firm to manage the bank's portfolio of Asian real estate investments expanded Blackstone's business in the region.
The private-equity firm had $23.8 billion of real estate assets under management as of March 31, according to its website. It has capital to invest from an $11 billion U.S. real estate fund and a European property fund of about $4 billion.
Japan's nationwide average land prices dropped 8 percent in 2009 from a year ago, the second straight annual decline, the National Tax Agency said in a report earlier this month.
The drop has attracted other buyers. Acquisitions by the country's 38 publicly traded real estate investment trusts more than doubled in the first quarter to 229 billion yen from the same period last year, according to IB Research and Consulting Inc., a Tokyo-based research firm.
Japan's listed real estate investment trusts have raised 195.5 billion yen in the first six months of this year, the highest since 2008, as they look to expand their portfolios, according to Mizuho Securities Co.
The Nikkei newspaper reported earlier today that a deal between the two companies was imminent.