Berezovsky's Wife Has Initial Divorce Request Granted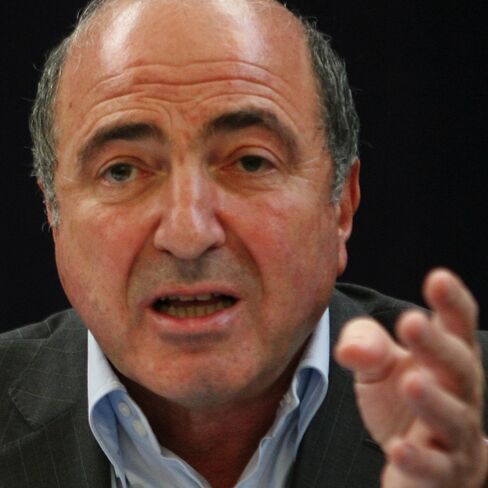 July 22 (Bloomberg) -- Boris Berezovsky, the billionaire Russian businessman granted asylum in the U.K., had the first stage of his divorce approved by a London judge.
In a hearing that lasted about five minutes at the Family Court in London, a judge approved a "Decree Nisi" requested by Berezovsky's wife of 18 years, Galina Besharova. Parties in a divorce can apply for a Decree Nisi to be converted to a full divorce after six weeks, according to the court service website.
Today's decree didn't decide any financial aspects of the divorce. The pair are separating because of Berezovsky's "unreasonable behavior," according to court papers. Berezovsky doesn't intend to defend the divorce, and has agreed to pay all the costs of the proceedings, according to the documents.
Berezovsky's spokesman Tim Bell and Penny Jones, spokeswoman for Mishcon de Reya, the law firm representing Berezovsky's wife, both declined to comment.
To contact the reporter on this story: James Lumley in London at jlumley1@bloomberg.net;
To contact the editor responsible for this story: Anthony Aarons at aaarons@bloomberg.net.