Vilsack Reconsiders Ouster of USDA Official Sherrod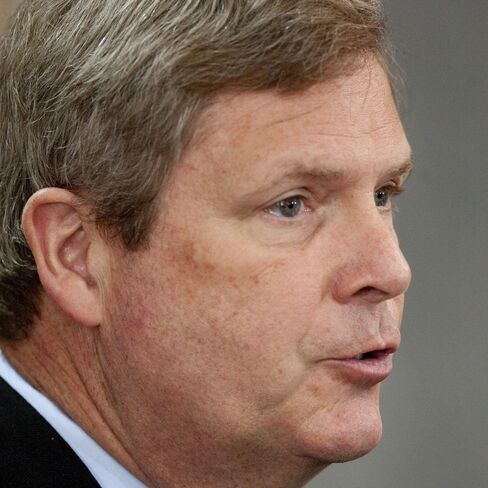 Agriculture Secretary Tom Vilsack said today that he will reconsider the ouster of a black USDA official in Georgia over comments she made that she didn't use the "full force" of what she could do to help a white farmer.
"I am of course willing and will conduct a thorough review and consider additional facts to ensure to the American people we are providing services in a fair and equitable manner," Vilsack said in a written statement.
Vilsack asked for Shirley Sherrod's resignation after a clip from a video surfaced showing her comments, made as part of a speech she gave in March at an NAACP banquet in Georgia. The video was highlighted by the Web site biggovernment.com and posted on YouTube.
"There is zero tolerance for discrimination at USDA and we strongly condemn any act of discrimination against any person," Vilsack had said in a statement. "We have been working to turn the page on the sordid civil rights record at USDA, and this controversy could make it more difficult to move forward on correcting injustices."
Sherrod said today on NBC's "Today" show that she wasn't sure whether she would return to USDA were she offered a job.
"No one would listen" at the department when she tried to explain the context of her remarks, she said. "I am just not sure of how I would be treated there now."
NAACP 'Snookered'
The NAACP, the nation's oldest civil rights organization, originally condemned her remarks as the release of the video clip coincided with their call to leaders of the Tea Party movement to "repudiate those in their ranks who use racist language in their signs and speeches."
However, after viewing the full video and speaking to Sherrod and the white farmers she mentioned in her remarks, NAACP President and Chief Executive Officer Benjamin Todd Jealous said in a statement that he believes the organization was "snookered" by those who circulated the edited clip.
"The fact is Ms. Sherrod did help the white farmers mentioned in her speech," Jealous said. "They personally credit her with helping to save their family farm."
Jealous said Sherrod was "sharing this account as part of a story of transformation and redemption."
According to Jealous, in the unedited video, Sherrod said the dislocation of farmers is about "haves and have nots."
"It's not just about black people, it's about poor people," Sherrod said in the rest of her remarks, according to the statement.
Before it's here, it's on the Bloomberg Terminal.
LEARN MORE