Obama Says Financial Overhaul Bill 'Strongest' Ever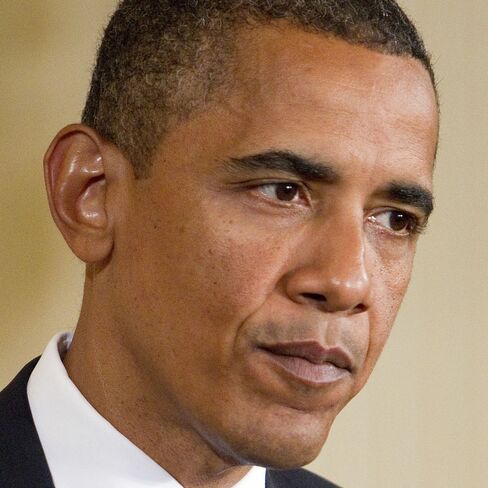 President Barack Obama today signs into law the biggest overhaul of the U.S. financial-regulatory system since the Great Depression, calling it "the strongest consumer financial protections in history."
In excerpts of Obama's remarks released by the White House ahead of a signing ceremony, the president praised the law's creation of a consumer protection bureau that will write and enforce rules for banks on credit card and mortgage lending.
"These protections will be enforced by a new consumer watchdog with just one job: looking out for people -- not big banks, not lenders, not investment houses," he said according to the prepared remarks. "That's not just good for consumers; that's good for the economy."
The president is scheduled to sign the legislation into law this morning at the Ronald Reagan Building a few blocks from the White House. The administration will then begin writing the rules and set up the agencies to enforce the new law, Deputy Treasury Secretary Neal Wolin said yesterday during a White House briefing.
Discord
Tighter regulation of Wall Street has sparked discord between the White House and some business leaders, and "I think that's unhealthy for each side," said Roger Altman founder of Evercore Partners and a former deputy Treasury secretary under President Bill Clinton.
"I think it can suppress just that level of business confidence that's necessary to create investment and jobs," Altman said today in an interview on Bloomberg Television. "Each side should bury the hatchet," he said, adding that business should take the first step.
The Senate voted 60-39 to rewrite the rules governing Wall Street firms, ending a year of partisan debate over strengthening protections for consumers and investors. The legislation, designed to prevent a repeat of the 2008 financial crisis, was approved by the House last month.
The 2,300-page regulatory overhaul creates the consumer protection bureau, sets up a new council of regulators to monitor systemic risks in the banking system and gives the government new powers to unwind failing financial firms whose collapse would undermine the markets.
Protection Bureau
Among the biggest questions at the outset is who the president will select to head the new Consumer Financial Protection Bureau, which will be housed at the Federal Reserve and which Wolin said would be fully operational "within a year of enactment."
The White House has said that Elizabeth Warren, chairman of a congressional panel overseeing the Troubled Asset Relief Program, is one of the candidates.
Warren is one of about 400 people invited to today's bill- signing. The group includes lawmakers, business leaders and others instrumental in shaping the legislation, according to White House spokeswoman Amy Brundage. Bob Diamond Jr., the president of Barclays Plc and former Federal Reserve Chairman Paul Volcker, who succeeded in his push to limit investments by commercial banks in private equity or hedge funds, are also scheduled to attend, according to Brundage.