U.S. Mortgage Brokers Must Pass Criminal Check, Tests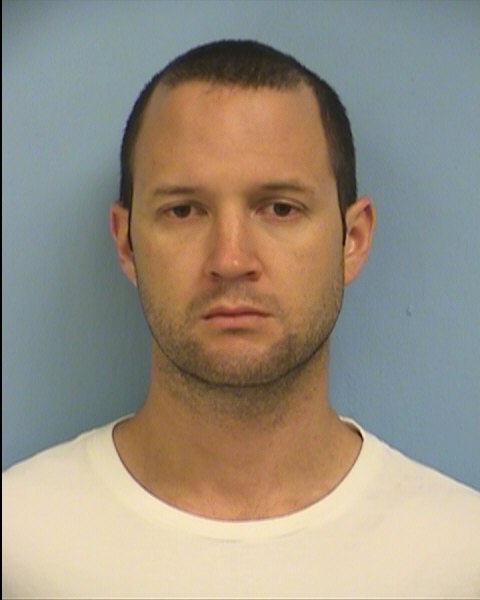 California mortgage brokers face closer scrutiny as the state adopts a federal law aimed at curbing the fraud and abuse that helped decimate the housing market.
Brokers in the nation's most populous state will be required by July 31 to have passed criminal-background and credit checks, as well as licensing exams. California, along with about a third of U.S. states, previously didn't require mortgage sellers to have individual licenses.
That's about to change as all states by Jan. 1 must implement the national rules, which Congress developed after record mortgage defaults and foreclosures were triggered by rampant lending to people who couldn't afford to repay their loans or never intended to. Brokers will be assigned identification numbers to enable regulators and borrowers to track their lending histories.
"When someone buys 100 shares of stock, they must go through a licensed securities broker," said Senator Dianne Feinstein, a California Democrat and co-sponsor of the law, the Secure and Fair Enforcement for Mortgage Licensing Act of 2008. "Until recently, some purchased their home -- a far more valuable asset -- through an independent mortgage broker or lender who may have had a criminal background or no license at all. This lack of accountability enabled unscrupulous brokers to commit fraud at the expense of unsuspecting homebuyers."
61 Criminal Counts
The tougher regulations were designed to avoid cases like that of Sean McConville, who ran mortgage broker ALG Capital Inc. of Mission Hills, California, from 2006 to 2008. McConville, a convicted armed robber who didn't have a broker's license, was charged in June with 61 criminal counts of grand theft, forgery and elder abuse for conspiring to lure borrowers into refinancing their homes on false promises of low interest rates and minimal fees.
ALG employees forged loan documents to earn almost $1 million in fees from $30 million in refinanced mortgages, committing fraud against the lending units of Citigroup Inc., IndyMac Bancorp Inc. and Lehman Brothers Holdings Inc., as well as borrowers, according to a criminal complaint in California Superior Court in Los Angeles. McConville has pleaded not guilty.
The U.S. financial-overhaul bill passed by Congress last week includes additional mortgage regulations. The legislation seeks to protect consumers from unaffordable loans with low introductory teaser rates by requiring that they be able to repay the maximum cost of adjustable mortgages based on current income. It also caps brokers' fees at 3 percent for most loans to eliminate incentives to issue costlier and riskier mortgages.
Banks Exempted
The 2008 law, dubbed the SAFE Act, doesn't require testing for mortgage brokers at federally regulated lenders. That may help companies such as Bank of America Corp. and Wells Fargo & Co. gain market share because they face fewer training requirements and costs, said William Emerson, chief executive officer of Quicken Loans Inc., a closely held nonbank lender in Livonia, Michigan.
"For large, independent, nonbank lenders, this is certainly an operational challenge," Emerson, whose company originated $25 billion in mortgages in 2009, said in a telephone interview. "It certainly adds costs."
Bank of America and Wells Fargo together accounted for 46 percent of the residential-lending market in the first quarter, according to data compiled by Inside Mortgage Finance Publications in Bethesda, Maryland. Of $320 billion in new mortgages in the quarter, about $184 billion, or 57 percent, was originated by lenders whose employees are exempt from the licensing exams, according to Inside Mortgage Finance data.
Failure No Obstacle
"You see mortgage brokers take the test and fail it and wind up working for banks," Emerson said. "If you can't pass a test and work for an independent, why are you qualified to work for a bank?"
About 71 percent of people who took the national broker exams passed on the first try, according to Pete Marks, vice president for mortgage-testing programs at the Conference of State Bank Supervisors, which was assigned responsibility under the SAFE Act to maintain the licensing system and national registry. Mortgage originators must also pass separate tests in each state they do business.
Brokers at banks are exempt because they are "already regulated and overseen by a number of federal agencies," Feinstein said in an e-mailed response to questions.
Bank Precautions
Bank of America, based in Charlotte, North Carolina, conducts background investigations and credit checks of all hires and provides training in legal compliance and regulations, Terry Francisco, a spokesman, said in an e-mail. Wells Fargo takes similar precautions, said Jason Menke, a spokesman for the San Francisco-based bank.
Borrowers were victimized last year by brokers engaged in fraudulent loan-modification plans, home appraisals and applications for the first-time homebuyer tax credits, the Federal Bureau of Investigation said June 17 in its annual report on mortgage fraud. The top states for fraud in 2009 were California, Florida, Illinois, Michigan and Arizona, based on law enforcement and industry data, according to the bureau.
In a law-enforcement crackdown on mortgage fraud announced by the FBI on June 17, mortgage brokers accounted for 169 of the 1,215 defendants charged in the operation; 56 of the 485 arrests; and 46 of the 336 convictions to date.
"From homebuyers to lenders, mortgage fraud has had a resounding impact on the nation's economy," FBI Director Robert Mueller said in a statement.
Cost of Fraud
Lenders will seize more than 1 million homes this year, RealtyTrac Inc., an Irvine, California-based data company, forecast July 15. Mortgage defaults soared to 10.1 percent and foreclosures reached 4.63 percent in the first quarter, both records, the Mortgage Bankers Association said May 19. Median existing-home prices have fallen 22 percent to $179,600 since the July 2006 peak, the National Association of Realtors said June 22.
The number of U.S. mortgage brokers shrank to 246,900 in May, less than half of the February 2006 high of 504,400, according to the U.S. Bureau of Labor Statistics. The decline was driven by tighter compliance standards, said David Olson, president of Access Mortgage Research & Consulting, a firm in Columbia, Maryland, that works with residential lenders.
Falling Profits
Profits by independent mortgage bankers shrank to an average of $606 per loan in the first quarter, down from $1,088 a year earlier, the Washington-based mortgage bankers group reported yesterday.
An index of mortgage applications in the U.S. rose to the highest level in nine months last week as record-low borrowing costs boosted refinancing, the Mortgage Bankers Association said today. Originations probably will decline to $1.48 trillion this year from $2.1 trillion in 2009, according to a July 14 forecast by the group.
The personal identification number will help weed out brokers with histories of writing loans that quickly go bad, said Ann Fulmer, vice president of Interthinx Inc., an Agoura Hills, California-based company that sells mortgage-fraud detection software.
"One of the things we saw over and over during the boom was that a bad actor would work at a shop for several months, frequently ending up as the 'top producer,' and then leave for presumably greener pastures," Fulmer said in an e-mail. "In actuality, they usually left because their bad loans were about to start blowing up and, if they stayed, they'd be discovered."
Loan Modifications
The U.S. Department of Housing and Urban Development, which oversees compliance with the SAFE Act, has proposed that employees handling loan modifications for struggling homeowners also meet the licensing requirements, a policy opposed by banks. Mandating licenses for loan-modification specialists would slow hiring and stall efforts to reduce foreclosures, said John Courson, CEO of the Mortgage Bankers Association.
"We say this is not originating a new loan, it's reducing the terms of their loan to get them to affordability," he said in a telephone interview.
The housing department hasn't set a deadline for a decision, said Lemar Wooley, a spokesman.
It costs $3,000 to $6,000 to train and pay the fees for each new employee to comply with the mortgage-licensing system, said Anthony Hsieh, CEO of LoanDepot.com, an online mortgage originator based in Irvine, California.
Opposite Effect
"The law is supposed to make sure we kick the bad ones out," said Hsieh. "It could be the opposite -- keep the good ones out."
States with the highest fraud and foreclosure rates are among the last to put the national mortgage-licensing system in place. Nevada, which had the highest foreclosure rate in the first half of this year, goes live Oct. 1. Behind the delay was the state's multilevel approval process, said Elisabeth Daniels, a spokeswoman for Nevada's Department of Business and Finance.
Florida, where a 2008 Miami Herald investigation found state regulators allowed 10,529 people with criminal backgrounds to work in the mortgage industry, also is scheduled to begin issuing licenses Oct. 1.
States including Georgia, Illinois, New Jersey, Ohio and Virginia have already adopted the SAFE Act.
McConville was able to run ALG under his girlfriend's license. That license was pulled in 2008 after ALG failed to provide documents demanded by state examiners in response to "a rash" of consumer complaints, according to the California Department of Corporations.
McConville, one of six people charged in the conspiracy, is being held in Los Angeles County jail, unable to raise $3 million in bail, said Shirley Hayton, his attorney at Gartenberg Gelfand Wasson & Selden LLP in Los Angeles.
At ALG, McConville handled relations with lenders and didn't personally write mortgages, so he didn't commit any of the alleged crimes against borrowers, Hayton said.
"I think there's plenty of blame to go around," Hayton said. "Essentially, my dog could've gotten a loan if he could sign a piece of paper."
Before it's here, it's on the Bloomberg Terminal.
LEARN MORE