Warren May Lack Votes for Consumer Agency, Dodd Says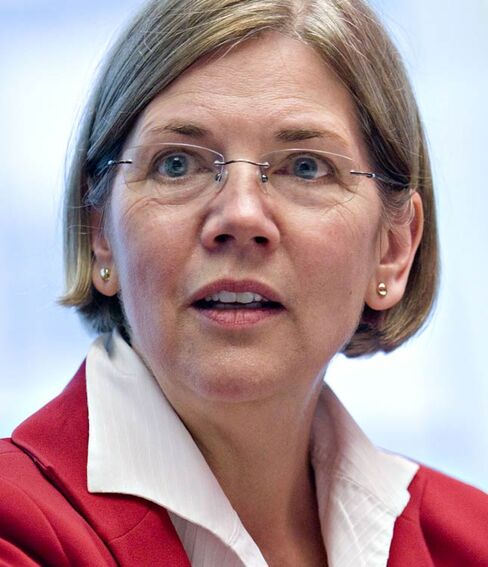 Elizabeth Warren, the Harvard University professor touted to head a new consumer protection bureau, may not have sufficient support to win confirmation to the post, Senator Christopher Dodd said in a radio interview.
Warren, chairman of a panel overseeing the Troubled Asset Relief Program, is credited with conceiving the agency included in the financial-regulation bill awaiting President Barack Obama's signature. Backing from consumer groups and lawmakers including House Financial Services Committee Chairman Barney Frank may not be enough to overcome resistance to her candidacy to lead it, Dodd said yesterday on NPR's "Diane Rehm Show."
"Elizabeth would be a terrific nominee," said Dodd, the Connecticut Democrat who leads the Senate Banking Committee. "The question is, 'Is she confirmable?' And there's a serious question about it."
Warren, 61, has clashed with financial-industry executives and Obama administration officials including Treasury Secretary Timothy F. Geithner in her role leading the TARP Congressional Oversight Panel. Her criticism of the Treasury Department's handling of the $700 billion bank bailout program has led to speculation -- dismissed by Treasury officials -- that Geithner is working to oppose Warren's appointment to the consumer post.
Short List
The Obama administration, which included Warren on its short list of candidates to run the new regulator, challenged Dodd's view that she might lack support in the Senate.
"Elizabeth Warren is a champion for consumers and middle class families and we are confident she is confirmable," White House spokeswoman Amy Brundage said today in a statement.
Warren has been lauded by consumer advocates and labor leaders including AFL-CIO President Richard Trumka, who endorsed her today. Senator Tom Harkin of Iowa and Representative Carolyn Maloney of New York, both Democrats, have urged Obama to name Warren or a like-minded consumer advocate to lead the bureau.
Dodd, who didn't rule out Warren as a possible head of the new regulator that will be housed at the Federal Reserve, said "she's not the only potential nominee."
"I don't think there's only one individual who can do this job," Dodd said in the radio interview.
The Consumer Financial Protection Bureau will combine regulators from six agencies into a central office with the ability to change the way credit cards, mortgages and other products are sold.
The head of the agency, which was opposed by congressional Republicans during debate on the regulatory bill, will need 60 votes to be confirmed by the 100-member Senate. That means at least one Republican will have to support the nominee, since Democrats control only 59 seats.
Before it's here, it's on the Bloomberg Terminal.
LEARN MORE