Republicans Gain Financial Edge for Democratic Open-Seat Races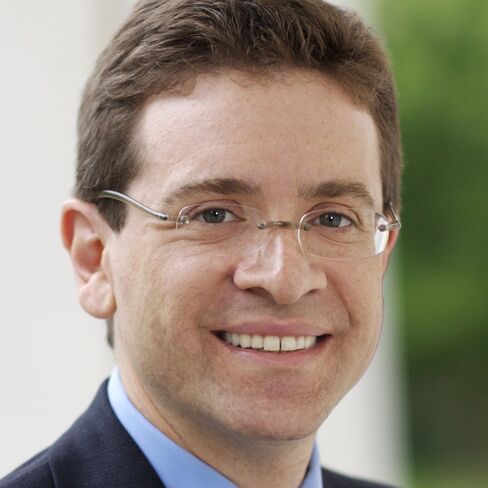 Republican candidates have the financial lead in most of the 15 competitive races for U.S. House seats in which Democratic incumbents aren't running again, Federal Election Commission reports show.
Republicans in 10 of the open-seat races had more money in their campaign bank accounts as of June 30 than the Democratic contenders who are striving to keep the seat in their party's column. Democrats held the financial edge in the other five races.
The Republican fundraising edge and opinion-poll findings provide evidence that the party is poised to pick up House seats in the November congressional elections.
"The competitive races are the red flag for Democrats," said Julian Zelizer, a professor of history and public affairs at Princeton University in New Jersey. "Fundraising figures like this suggest that Republicans will be able to make significant dents into the Democratic majority, narrowing their margin considerably."
The House's current breakdown is 255 Democrats and 178 Republicans, with two seats vacant. Republicans need a net pickup of 40 seats to become the chamber's majority party.
Bloomberg Poll
A July 9-12 Bloomberg National Poll found Americans divided, 43 percent to 43 percent, as to whether they would vote for a Democratic or Republican House candidate in November. The figures include those who said they were leaning toward one party or the other.
The poll also found public support lagging for President Barack Obama's handling of almost every major issue and that they are pessimistic about the nation's direction. The survey of 1,004 adults had a margin of error of plus-or-minus 3.1 percentage points.
While predicting Republicans would make gains in the House, Zelizer said he expects the Democrats to retain the chamber's majority, in part because of fundraising numbers.
Among the 35 Democratic incumbents seeking re-election who three Washington-based publications each rate as vulnerable to defeat, just three -- John Hall of New York and Steve Driehaus and Mary Jo Kilroy of Ohio -- had less money to spend as of June 30, according to the FEC reports. The publications tracking the campaigns and offering the ratings are Congressional Quarterly, the Cook Political Report and the Rothenberg Political Report.
Senate Candidates
Democratic House candidates also had more money than their opponents in two districts where the Republican incumbent is giving up the seat to run for the U.S. Senate. Those incumbents are Mike Castle of Delaware and Mark Kirk of Illinois.
Among Republican House members seeking re-election, just two -- Dan Lungren of California and Dave Reichert of Washington -- trailed their opponents in cash-on-hand June 30.
White House spokesman Robert Gibbs said June 11 on NBC's "Meet the Press" that enough Democrats were vulnerable that the Republicans could win back the House majority they lost in the 2006 elections.
"There's no doubt there are enough seats in play that could cause Republicans to gain control," Gibbs said. "This will depend on strong campaigns by Democrats."
House Democratic incumbents retiring this year include Marion Berry and Vic Snyder of Arkansas, and the Republican nominees to succeed them each had had more money than their Democratic opponents as of June 30.
More Than Double
Broadcaster Rick Crawford, running in Berry's district, had $213,593 in the bank, supplemented by a $70,000 personal loan. That was more than double the $90,685 in the account of Democrat Chad Causey, who was Berry's chief of staff.
Tim Griffin, a former U.S. attorney seeking Snyder's seat, banked $315,663, which was almost triple the $106,334 for state Senator Joyce Elliott, the Democratic candidate.
In an upstate New York race for the seat Democratic Representative Eric Massa resigned in March, Republican candidate Tom Reed had $344,912 in the bank. The total included $100,000 that Reed, the former mayor of Corning, New York, lent his campaign. Democratic contender Matt Zeller, an Afghanistan War veteran, had $85,990. Massa cited a House ethics committee investigation in giving up his post.
In Pennsylvania, Republican Patrick Meehan, a former U.S. attorney, banked $1.1 million in the race to succeed Representative Joe Sestak, the Democratic nominee for U.S. Senate. Democrat Brian Lentz, a state representative, had $785,935.
'Surge in Support'
"Just as the White House is publicly acknowledging that Democrats are headed for substantial losses in November, Republican candidates are benefiting from a surge in support and momentum all across the country," said Ken Spain, a spokesman for the National Republican Congressional Committee.
Democrats with a fundraising advantage include freshman Representative Alan Grayson of Florida, who angered Republicans when he announced on the House floor last September that "if you get sick, America, the Republican health-care plan is this: Die quickly." He had banked $1.4 million as of June 30. Among the several Republicans vying for the party's nomination to run against him, none have come close to matching that amount.
"It's really tremendously concentrated on small donors," Grayson said in an interview regarding his fundraising. "Populism is popular."
In Nevada, freshman Representative Dina Titus, a Democrat, had $1.2 million in the bank while former state Senator Joe Heck, a Republican, had less than one-third as much, $362,139.
"We had known since Day One that this would be a very difficult environment" to run in, said Representative Steve Israel of New York, recruitment chairman for the Democratic Congressional Campaign Committee. "We made sure our candidates were raising money robustly. At the end of the day, it keeps us in control of the House."
Before it's here, it's on the Bloomberg Terminal.
LEARN MORE