Iceland Loan Ruling May Hurt Bank Revival, Fitch Says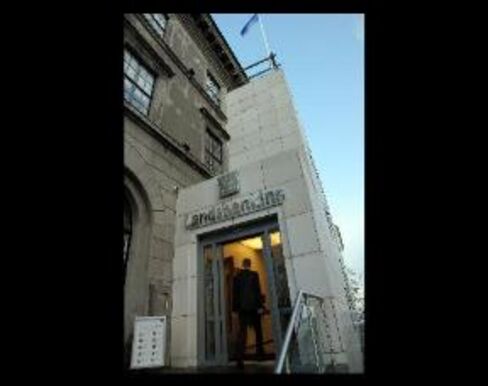 July 19 (Bloomberg) -- Iceland's efforts to restore financial stability and scale back capital controls are at risk after a ruling last month made banks liable for foreign currency losses on some retail and corporate loans, Fitch Ratings said.
The June 16 decision by Iceland's Supreme Court, which banned loans indexed to foreign exchange rates, may cost lenders as much as $4.3 billion, equivalent to one third of Iceland's 2009 economic production, Finance Minister Steingrimur Sigfusson said earlier this month.
"It is likely to have negative implications for the stability of the financial system, the public finances and the timing of any economic recovery," Fitch Senior Director Paul Rawkins said in a July 16 e-mailed reply to questions.
The ruling threatens to derail Iceland's efforts to rebuild relations with international investors almost two years after the island's financial system collapsed. Iceland, the fifth-richest nation per capita as recently as 2007, faces litigation from creditors in the island's banks, who sought to limit their losses last year by becoming shareholders, according to Arni Tomasson, the head of Glitnir Bank hf's winding up committee.
Fitch rates Iceland's government debt one level below investment grade at BB+ with a negative outlook.
"Doubts are likely to persist over the restoration of Iceland's access to international capital markets and the liberalization of capital controls," Rawkins said.
Moody's Monitoring 'Closely'
Iceland's long-term foreign-currency debt is rated Baa3 with a stable outlook at Moody's Investors Service and BBB- with a negative outlook at Standard & Poor's. Both rating companies give Iceland their lowest investment grades.
Moody's said today it may lower Iceland's credit grade if the June 16 ruling "results in renewed stress in the financial system," in a credit opinion. "Moody's will closely monitor the implementation of the ruling and any potential impact on the government balance sheet and the viability of the new banking system."
Iceland targets the removal of capital restrictions in August 2011, when the International Monetary Fund is due to complete its program with the island, Economy Minister Gylfi Magnusson said on April 22.
"It's obvious that removing the capital controls is a long way off for Iceland," said Gisli Hauksson, an economist at GAM Management in Reykjavik, in a phone interview. "Such attempts today, taking into account the instability of Iceland's finances, would be foolhardy."
IMF Review Delayed
The IMF on June 28 delayed its third review of Iceland's program until the beginning of September, following the court's decision. The review had been planned to take place in July or August.
The June 16 ruling may curb the pace of interest rate cuts needed to galvanize a recovery, central bank Governor Mar Gudmundsson said on June 23. The bank cut its benchmark interest rate by half a point to 8 percent last month, having reduced it from a record 18 percent since adopting the IMF's program at the end of 2008.
Iceland's financial crisis was exacerbated by banks that borrowed in currencies such as Japanese yen and Swiss francs to take advantage of lower interest rates, then repackaged them as kronur loans for clients. The krona has lost 39 percent against the yen and 30 percent against the franc since Sept. 15, 2008.
'Protracted' Crisis
The ruling may force some banks to close as losses push capital adequacy ratios below the regulator's 16 percent minimum requirement, said Financial Supervisory Authority Director Gunnar Andersen, in a July 9 interview.
The government, which is relying on a $4.6 billion IMF-led loan, says a second bank bailout would be a "severe blow" to its finances. Creditors, including Royal Bank of Scotland Group Plc and Credit Agricole Vita SpA, became shareholders in the banks after a state takeover in 2008.
The government is struggling to pay down a gross debt burden that will swell to 150 percent of economic output next year, including a loan to cover depositor claims in the U.K. and Netherlands, Moody's estimates.
Arion Bank, the successor to failed Kaupthing Bank hf, Islandsbanki, which was created out of Glitnir, and NBI, the successor to Landsbanki Islands hf, say the impact last month's court decision will have on their assets is as yet unclear.
"Banking crises are invariably protracted affairs that have the potential to inflict extensive damage on the sovereign's balance sheet," Rawkins said. "Iceland is proving no different from previous sovereign crises in this respect."
To contact the reporters on this story: Tasneem Brogger in London at tbrogger@bloomberg.net Omar R. Valdimarsson in Reykjavik valdimarsson@bloomberg.net.
To contact the editor responsible for this story: Willy Morris at wmorris@bloomberg.net.