Neuberger Reprises Lehman Team for Hedge-Fund Deals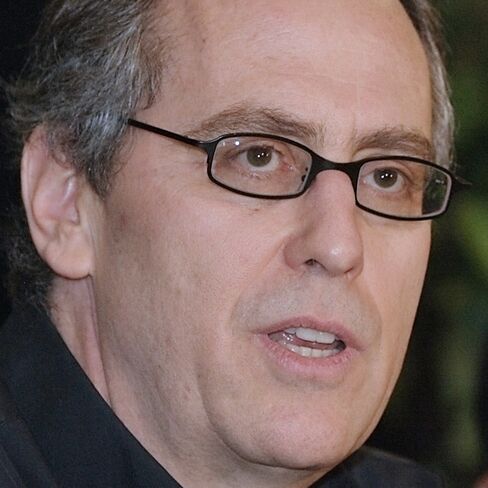 Neuberger Berman Group LLC, the money manager that was part of Lehman Brothers Holdings Inc., reassembled a team of executives to invest as much as $1 billion in firms that run hedge funds.
The investments will be made through a new private-equity fund, Dyal Capital Partners LP, the New York-based firm said in a regulatory filing. Dyal is led by Michael Rees, chief operating officer of Neuberger's alternative-investments business, who worked in the Lehman unit that bought stakes in hedge-fund managers including D.E. Shaw Group and Ospraie Management LLC.
The U.S. financial-overhaul legislation approved yesterday by Congress may limit the ability of banks and brokerages to invest in hedge-fund advisers. That would make funds like Neuberger's more attractive to hedge-fund principals looking for capital, according to Aaron Dorr, a managing director in the financial institutions group at Jefferies & Co., a New York-based securities firm.
"At a minimum, there may be less competition for these assets if the banks are not buyers," Dorr said in a telephone interview.
Randall Whitestone, a spokesman for Neuberger, a 71-year-old money-management firm that Lehman purchased in 2003, declined to comment. Lehman, which filed for bankruptcy protection in September 2008, issued a majority stake in Neuberger to the unit's employees last year in return for contractual guarantees that they would remain in their jobs.
Hedge-fund firms, which oversee $1.7 trillion globally, usually charge management fees of 2 percent of assets and performance fees equal to 20 percent of investment gains.
Sharing Revenue
Dyal will invest in 12 to 15 established hedge-fund firms with assets ranging from $1 billion to $6 billion, according to a person with knowledge of the matter. Dyal's share of fee income will be distributed to its investors, providing an annual yield that could exceed 25 percent, said the person, who asked not to be identified because the fund is private.
Private-equity firms including TPG Inc. and KKR & Co. have bought or invested in asset managers, focusing mostly on mutual funds because they generate more predictable fees than hedge funds.
"Hedge funds are challenging to value for starters because they have such a huge proportion of their revenues from performance fees, which are volatile," said Michael Wilson, a managing director in the financial-services group at TA Associates, a Boston-based private-equity firm that has made 13 investments in asset managers since 1989. "The other thing is hedge funds tend to be run by big personalities with big egos, and they like their independence."
Cantilever Capital
David Ballard, the former co-head of convertible-bond origination at Merrill Lynch & Co., plans a fund called Cantilever Capital LLC that will also raise capital to invest in money managers, according to a June 8 filing with the U.S. Securities and Exchange Commission. Cantilever, based in Norwalk, Connecticut, will acquire stakes of as much as 25 percent in managers through the purchase of convertible-debt securities that mature in 20 years.
Ballard declined to comment on the filing, which said that the convertible notes acquired by Cantilever will have a "participation-based" payment structure that is based on the revenue of the underlying money manager or its assets under management.
"The notes will not be actively or publicly traded," the filing said, adding that Cantilever will buy the securities "in highly negotiated 'one-off' private transactions."
Past Deals
Prior to its bankruptcy, Lehman invested about $2 billion in hedge-fund firms including D.E. Shaw, founded by David E. Shaw, and Dwight Anderson's Ospraie. The New York-based bank also acquired minority stakes in money managers including Spinnaker Capital Group of London; Marble Bar Asset Management LLP, a London-based firm founded by Hilton Nathanson; and GLG Partners Inc., a New York firm that is now publicly traded.
Rees helped select many of these investments while at Lehman. He's joined at Dyal by Andrew Komaroff, Neuberger's chief operating officer; George Walker, the firm's chief executive officer; and Anthony Tutrone, head of alternative investments. All worked together on the Lehman team.
Neuberger had raised $150 million for the fund, according to its filing with the SEC last month. The minimum investment is $10 million for Dyal, which will focus on investing in firms that can attract money from large pension funds, according to the person familiar with the partnership.
Market Opening
Morgan Stanley, Goldman Sachs Group Inc. and Credit Suisse Group AG have units or funds that invest in hedge-fund managers. Goldman Sachs's $1 billion Petershill Fund LP, run by Jonathan Sorrell, has reported buying stakes in Winton Capital Management and Capula Investment Management LLP, both based in London.
The financial-services overhaul bill could prevent banks and brokerages from making minority investments in outside advisers, according to Kevin Petrasic, an attorney in the Washington office of Paul, Hastings, Janofsky & Walker LLP.
"This is one of those provisions where the devil is in the details of how the regulators apply that rule," Petrasic said in an interview. "The regulators will take a close look at this issue" of whether banks can make minority investments in outside managers.
Sovereign wealth funds of countries such as China and Dubai took minority stakes in hedge-fund managers that went public in 2006 and 2007, only to suffer big losses during the market crash that they have yet to recoup. Dubai International Capital LLC paid about $1.2 billion to acquire a 10.8 percent stake in Och-Ziff Capital Management Group LLC in November 2007. The stake's current market value is about $511 million.
"The ground is littered with the wreckage of these minority-stake ventures, in part because talent is far, far rarer than capital," said Donald Putnam, a managing partner for Grail Partners LLC, whose $100 million Chalice Fund LP has invested in money managers such as Creighton Capital Management LLC of Sausalito, California, and Munder Capital Management in Birmingham, Michigan. "Adverse selection is rampant."
Before it's here, it's on the Bloomberg Terminal.
LEARN MORE