U.K. Home Prices Will Drop Through 2012, Capital Economics Says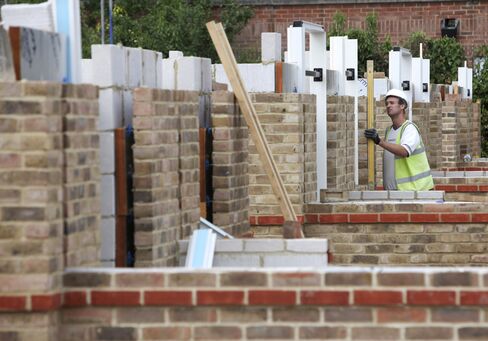 U.K. house prices will fall through 2012 as the deepest public-spending cuts since World War II and tighter credit conditions deter potential buyers, Capital Economics Ltd. said.
Home values will drop 5 percent this year and 10 percent in each of the next two years, economists including Roger Bootle and Ed Stansfield said in a note issued to clients this week. The 2012 forecast "is highly uncertain," they said.
The U.K. housing-market recovery has shown signs of cooling this year as consumers brace for the government's budget squeeze. While the Bank of England has held its benchmark interest rate at a record low 0.5 percent since March 2009, banks are granting only about half the number of mortgages they did during the market's peak in 2007.
"The subdued outlook for activity is one reason why we believe that last year's gains in house prices will prove to be a false dawn," the economists said in the report. "Even though interest rates have been cut to record lows, affordability remains far less favourable than following previous house-price corrections."
Before it's here, it's on the Bloomberg Terminal.
LEARN MORE