JPMorgan Says It Repurchased $500 Million in Shares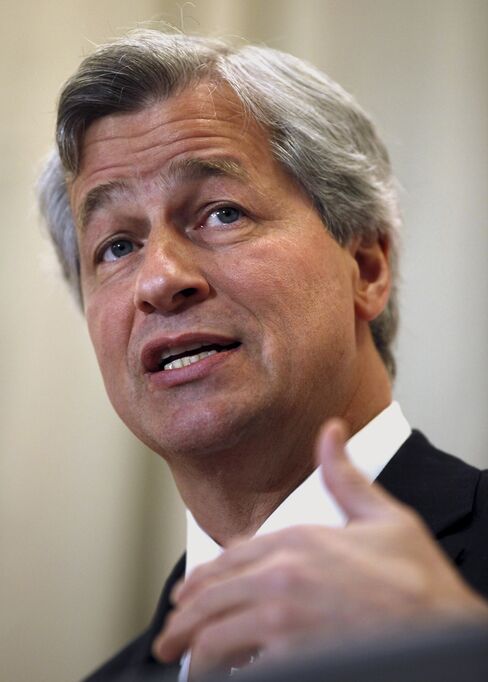 July 15 (Bloomberg) -- JPMorgan Chase & Co., the second-biggest U.S. bank, said it bought back $500 million in shares through yesterday after receiving approval from regulators to return some capital to shareholders.
JPMorgan purchased $135 million through the end of the second quarter and the rest of the shares this month, Michael Cavanagh, the New York-based company's chief executive officer for Treasury and Security Services, told journalists on a conference call today.
"You can assume that we don't do that without consulting with our regulators," Cavanagh said after the company reported a 76 percent increase in net income to $4.8 billion for the second quarter. "It's a small amount of buyback activity and I wouldn't draw too many conclusions from that other than yes, in fact, it's been a while and we're back with some degree of activity."
U.S. banks, which were directed to raise capital and restrict dividends following the worst economic crisis since the Great Depression, have been hesitant to return that money to shareholders. Dimon said last month that it may be "too ambitious" to expect a dividend increase by the end of the year. Share repurchases may come first because they don't have to be sustained like a dividend boost.
Excess Capital
"JPMorgan has excess capital that needs to be put to work for shareholders," Portales Partners analyst Charles Peabody said in a July 13 note to clients.
The company said it had $108.2 billion in Tier 1 regulatory capital, or 9.6 percent of assets, at the end of the second quarter.
"The fact that they were actually able to buy stock back is pretty spectacular," said Anton Schutz, who manages $250 million in financial stock, including JPMorgan, at Mendon Capital Advisors Corp. in Rochester, New York. "The fact that they were able to do it not only said a lot about their confidence, but a lot about regulators allowing them to."
Dimon said he would like to boost the dividend, which was cut to 5 cents from 38 cents in 2009, by next year at the latest. For now, he said his preference is to buy back stock until the economy is solidly recovering and regulatory capital requirements are clearer.
"Buying back stock is a way of both capital management and doing very smart things for shareholders," Dimon told analysts on a conference call.
Cavanagh said the company would need to buy back between $2 billion and $3 billion annually just to maintain the current level of shares outstanding.
"We could buy back a lot more than that" if the regulators allowed it, Dimon said.
To contact the reporter on this story: Dawn Kopecki in New York at dkopecki@bloomberg.net
To contact the editor responsible for this story: Alec McCabe at amccabe@bloomberg.net.