Romer Says Stimulus Sparks $280 Billion of Investment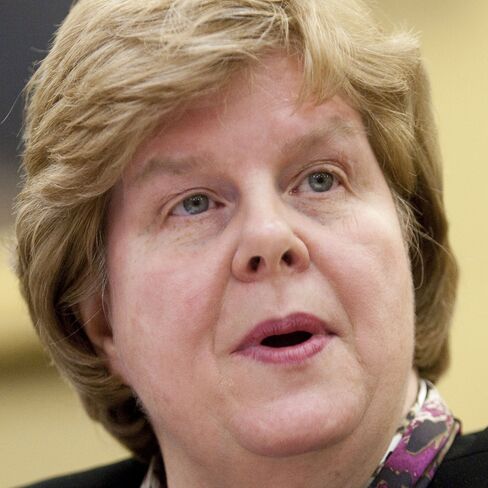 The economic stimulus legislation pushed into law by U.S. President Barack Obama last year will help encourage $280 billion of investment by private industry and local governments that in turn creates jobs, according to an administration report released today.
"This isn't big government spending, this is about getting the economy growing through seed money," Vice President Joe Biden said as he issued the report at the White House for the second quarter of 2010, which ended June 30.
The analysis, by the White House Council of Economic Advisers, estimates that about $100 billion in government grants, loan guarantees, interest subsidies and tax breaks will be matched almost three-to-one by other spending on clean energy projects, economic development and building construction.
"The Recovery Act appears to be stimulating private investment and job creation at a time when the economy needs it most," Christina Romer, chairwoman of the White House's Council of Economic Advisers, said in testimony to a hearing of Congress's Joint Economic Committee later today.
According to the administration, about 72 percent of the program's funds have been spent or obligated. The effect of the program has raised the nation's gross domestic product by between 2.7 percent and 3.2 percent from "what it otherwise would have been," the report said.
'Strong Headwinds'
Romer said in her testimony that the U.S. economy "continues to face some strong headwinds," including cuts in state and local government spending and tight credit availability for small businesses.
In response to a question from Representative Carolyn Maloney, a New York Democrat, Romer said the U.S. economy remains at risk of deflation.
""As the unemployment rate stays high, that puts continued pressure on inflation. So, yes, it is a risk," Romer said.
She said she does "not foresee a double-dip" recession.
Obama has touted the $862 billion stimulus package in travels throughout the country, declaring that such spending was necessary to revive the U.S. economy and that taking no action would have been worse.
The president will make a similar pitch tomorrow when he travels to Holland, Michigan, for groundbreaking of a plant that makes compact batteries for electric cars.
Selling Program
The stimulus report covering the second quarter follows a Bloomberg Poll released today showing that the White House has made little progress in selling its program.
Of those surveyed, 35 percent said they were "more supportive" of the jobs-creating effort, while 31 percent were "less supportive" and 33 percent they hadn't changed their opinion. The poll 1,004 of adults taken July 9-12 has an error margin of plus-or-minus 3.1 percentage points.
Republicans have opposed the stimulus, saying that it's wasteful and has added to the record deficit.
"The fastest-growing parts of this Democrat economy aren't jobs, they're the crushing burden of the national debt and the size of the federal government," Senate Republican Leader Mitch McConnell of Kentucky said in a statement.
Bond Program
Romer cited the Build America Bond program, which has subsidized interest costs for about $118 billion of local government securities sold to finance public-works projects, and tax credits for companies that invest in plants to build solar panels and wind turbines.
The report said the stimulus has saved or created about 3 million jobs and is moving toward a goal of 3.5 million jobs by the end of the year.
The Obama administration has been stepping up its efforts to defend the stimulus measure, passed by Congress soon after Obama took office, as the U.S. economy struggles to recover from the worst recession since the 1930s.
The economy lost 125,000 workers in June while adding 83,000 private-sector jobs, fewer than forecast. The unemployment rate fell to 9.5 percent and has exceeded 9 percent since May 2009.