FSA's Turner Says Reform Must Go Beyond Products of Little Use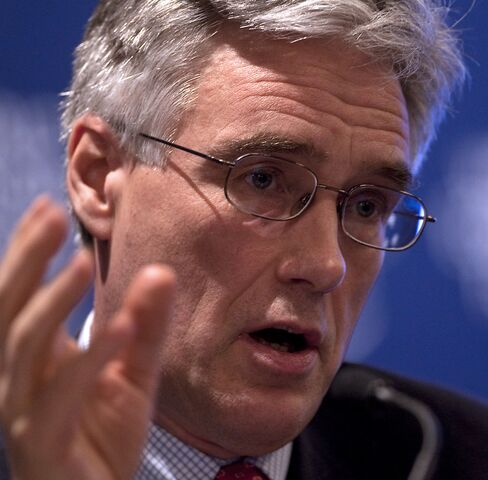 Adair Turner, chairman of the U.K. Financial Services Authority, said changes to the financial system must go beyond the symptoms of the credit crisis and address the need for radical structural reform.
Attacking bank bonuses for sales of financial products that have "little real use to humanity" alone won't guarantee a financial recovery, Turner will say in a speech in London.
Financial regulation isn't useful "unless it puts in place new policy tools to take away the punchbowl of excessive credit and property price inflation before the party gets out of hand," Turner will say today, according to excerpts of the speech distributed by the FSA.
Chancellor of the Exchequer George Osborne said last month he will abolish the FSA and give most of its power to the Bank of England by 2012. Politicians criticized the FSA for failing to take more action to prevent the global financial crisis.
In a separate speech to the British Bankers' Association yesterday, Turner said that the FSA's approach to regulation before the crisis, including mortgages and the housing market, reflected an attempt to balance "consumer choice and consumer protection."
"In the years of the credit boom, the net effect of all those decisions -- a dynamic, competitive market in mortgages, with maximum freedom of choice and easily available credit -- was one with which most of society seemed happy," Turner said in London. "We are signaling today a significant shift away from that approach; but how much we shift is not a purely technical issue which can be left to technicians; it is a social and political choice which should merit extensive debate."
Turner, Sants
Turner will serve as chairman of the FSA until it is folded into the Bank of England while chief executive officer Hector Sants will head the Bank's new Prudential Regulatory Authority and oversee the transition.
The U.K. financial regulator will split into two divisions, a prudential regulatory authority and a consumer protection and markets agency, or CPMA, to ready itself for the transition. Turner called for a debate on whether the watchdog should have more powers and pledged "a more pre-emptive approach" to protect consumers.
There needs to be discussion on whether the new organization should have a role in setting competition policy and scrutinizing profit margins, he said.
"In some senses it is strange that my earlier list of conduct policy tools included regulation, customer responsibility and capability, but did not mention competition," he added.