German Investor Confidence May Drop as Bank Stress Tests Loom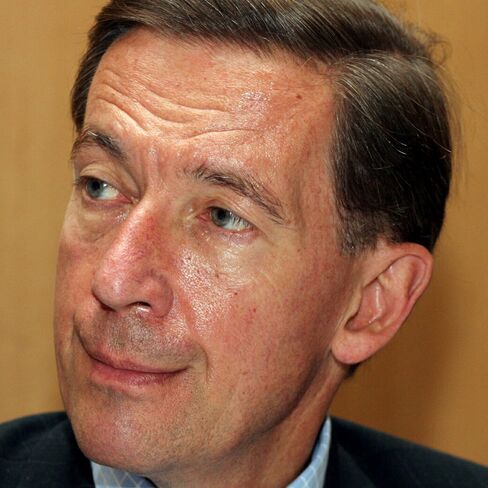 German investor confidence probably declined for a third month in July as Europe's debt crisis threatens to cripple economic growth and banks undergo stress tests to prove their durability.
The ZEW Center for European Economic Research will today say its index of investor and analyst expectations fell to a 15-month low of 25.3 from 28.7 in June, according to the median of 34 forecasts in a Bloomberg News survey. ZEW releases the report, which aims to predict developments six months ahead, at 11 a.m. in Mannheim.
Governments across the 16-nation euro region are cutting spending to rein in excessive budget deficits, threatening to undermine the economic recovery. At the same time, regulators are carrying out stress tests on 91 lenders aimed at reassuring investors that banks have enough capital to withstand shocks.
"Investors aren't sure the tests will be credible and tough enough and whether governments are prepared to provide capital if banks can't raise it in the market," said Nick Kounis, head of macroeconomic research at ABN Amro NV in Amsterdam. On the other hand, "the stress tests could be the final element which really puts us on the road to easing financial-system stress," he said.
The 54-member Bloomberg Europe Banks and Financial Services Index, which slumped 14 percent in the second quarter, has jumped 11 percent this month. Germany's benchmark DAX share index gained 4 percent last week.
Raised Forecasts
The Bundesbank on June 11 raised its growth forecasts, predicting expansion in Europe's largest economy of 1.9 percent this year and 1.4 percent in 2011, up from 1.6 percent and 1.2 percent respectively. Exports, which accounted for 41 percent of gross domestic product last year, will be one of the "main driving forces," the central bank said.
Executives from Bayerische Motoren Werke AG, Volkswagen AG's Audi unit and Siemens AG credit the euro's 17 percent decline against the dollar since November for boosting competitiveness and making revenue earned overseas worth more when they bring it home.
Volkswagen's sales in China surged 46 percent in the first half of the year after the company introduced new models to attract consumers in the world's largest vehicle market. BMW more than doubled sales in the Asian country in the six months through June.
Stress Tests
"The current strong dynamic will not last," said Simon Junker, an economist at Frankfurt-based Commerzbank AG, Germany's second-largest bank. "Government austerity measures will slow down the economic recovery."
Budget cuts may hurt consumer confidence and spending and curb demand for German goods in the euro area, its biggest export market. Concern about the health of the banking sector may also cloud the economic outlook.
A number of lenders will probably fail the stress tests that are currently being conducted, Guido Ravoet, secretary general of the Brussels-based European Banking Federation, said on July 9. Governments "must stand ready to assist these banks" as they may struggle to tap markets for additional capital, he said. The results of the tests are due to be published on July 23.
"If the banks pass the stress tests easily, no one will believe it," said Holger Sandte, chief economist at WestLB AG in Dusseldorf. "If they don't, nobody knows what is going to happen."
Before it's here, it's on the Bloomberg Terminal.
LEARN MORE