Rothschild's Vallar Seeks Iron Ore, Coal Acquisitions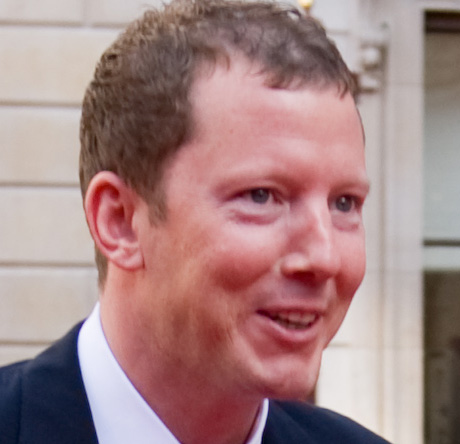 Vallar Plc, which raised 707.2 million pounds ($1.07 billion) in a London initial public offering, favors mining acquisitions involving bulk commodities such as iron ore and coal in North or South America, founder Nathaniel Rothschild said.
Valuations among mid-cap mining companies "look very, very compelling," he said today in a telephone interview. "What's absolutely certain is that we can buy an asset that is a multiple of what we've raised."
Rothschild, 38, former co-president of New York-based hedge-fund firm Atticus Capital LLC and the only son of British financier Jacob Rothschild, tapped investors to help fund a purchase of a mining business or operation valued at 2 billion to 5 billion pounds. The Bloomberg World Mining Index has slumped 17 percent in the past three months after metal prices sank and European countries struggled to contain mounting debt.
"The prices of public and private market mining assets are certainly cheaper than they were three months ago," analysts at Liberum Capital Ltd. in London said today in a note to clients.
Rothschild, chairman of Vallar's advisers, co-founder James Campbell, who is a former chief of coal and base metals at Anglo American Plc, and other managers invested 100 million pounds in Vallar, the company said in a statement.
Stock Debut
The shares dropped 9 pence, or 0.9 percent, to 991 pence as of 12:06 p.m. in London in their first day of trading. The IPO beat a target announced last month of 600 million pounds.
Credit Suisse Group AG coordinated the sale with joint bookrunner JPMorgan Cazenove Ltd. Evolution Securities Ltd. and Liberum Capital were co-managers.
Rothschild, the youngest of four children of Jacob Rothschild, ranks seventh in the Sunday Times list of the 25 wealthiest U.K.-based hedge-fund managers in an annual estimate of net worth known as the "Rich List." He has an estimated fortune of 330 million pounds, according to the list published in April.
Vallar is confident of completing a transaction "well within" two years and may study assets sold off by "major" mining companies, he said, adding that Vallar may also consider buying companies with stressed balance sheets.
"We've got a shortlist of a handful of ideas," Rothschild said. "What we are not trying to do is acquire a series of lowly rated, mid-size companies to make one lowly rated, large-cap company."
The acquisition focus will be on stable regions such as North and South America as well as Australia, and Vallar isn't likely to seek targets in Russia initially, he said.
"What we are trying to do is to come up with a sensible industrial plan around a particular commodity or commodities and try and get what I would call a better rating," he said. "A supplier to the carbon steel industry for example."
Before it's here, it's on the Bloomberg Terminal.
LEARN MORE