Jobless Claims in U.S. Declined Last Week to 454,000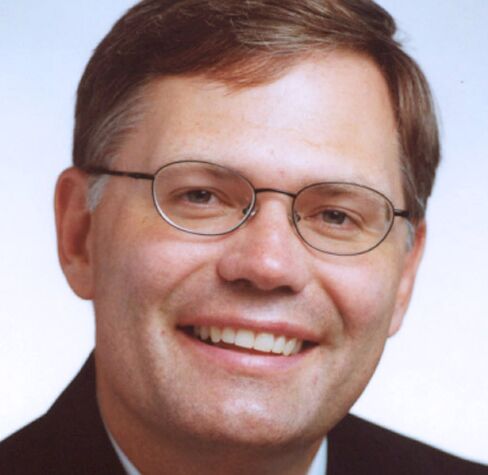 The number of Americans applying for jobless benefits fell more than forecast last week while staying at a level that indicates unemployment will be slow to decline.
Initial claims for benefits decreased by 21,000 in the week ended July 3 to 454,000, Labor Department figures showed today in Washington. Economists had forecast claims would fall to 460,000 from an initially reported 472,000 for the prior week, according to the median of 36 projections in a Bloomberg survey.
The claims data are consistent with other figures indicating that improvement in the job market will take time to develop. A Labor Department report last week showed companies in June hired fewer workers than forecast.
Today's claims figures "point toward a labor market that is slowly moving in the right direction," said Ryan Sweet, a senior economist at Moody's Economy.com in West Chester, Pennsylvania, who forecast claims at 455,000. "We still have a long ways to go and it'll be a bumpy road."
Stocks advanced and Treasury securities fell after the report. The Standard & Poor's 500 Index rose 0.6 percent to 1,066.66 at 10:05 a.m. in New York. The 10-year Treasury note declined, pushing up the yield 5 basis points to 3.03 percent.
The number of people receiving unemployment insurance dropped to the lowest point since 2008, while those getting emergency benefits also declined after Congress failed to pass legislation extending the assistance.
Range of Forecasts
Economists had forecast jobless applications would fall to 460,000 from an initially reported 472,000 for the prior week, according to the median of 36 projections in a Bloomberg survey. Estimates ranged from 445,000 to 485,000.
Initial jobless claims reflect weekly firings and tend to fall as job growth -- measured by the monthly non-farm payrolls report -- accelerates.
The four-week moving average, a less volatile measure than the weekly figures, fell to 466,000 from 467,250 the prior week, today's report showed.
The number of people continuing to receive jobless benefits decreased by 224,000 in the week ended June 26 to 4.413 million, the lowest level since November 2008.
The continuing claims figure does not include the number of Americans receiving extended or emergency benefits under federal programs. Those who've used up their traditional benefits and are now collecting emergency and extended payments decreased by about 343,197 to 4.58 million in the week ended June 19.
Extended-Benefit Rolls
The Labor Department estimates about 3.3 million people will fall off extended-benefit rolls by the end of July if Congress doesn't pass emergency legislation.
The unemployment rate among people eligible for benefits, which tends to track the jobless rate, fell to 3.4 percent in the week ended June 26 from 3.6 percent.
Thirty-one states and territories reported a decrease in claims, while 22 reported an increase. These data are also reported with a one-week lag.
The Labor Department last week said payrolls in June fell by 125,000, reflecting cuts in temporary census workers as the decennial survey nears completion. Private payrolls, which are more revealing of labor-market conditions, rose by 83,000 after a 33,000 gain the prior month.
The economy lost 8.4 million jobs during the recession that began in December 2007, the biggest employment slump in the post-World War II era. From January through June, company payrolls grew by 593,000 workers.
Federal Reserve
Federal Reserve policy makers last month reiterated a pledge to keep the benchmark interest at a record low for an "extended period" and signaled the fallout from the European debt crisis posed a risk for economic growth. They acknowledged the labor market was "improving gradually," even as employers are reluctant to boost hiring.
Some are still paring their workforce. Wells Fargo & Co. said yesterday that it's planning to eliminate 3,800 jobs, or 1.4 percent of the company's workforce. The fourth-largest U.S. bank by assets said it will close 638 independent consumer-finance branches and stop making nonprime home loans.
Hershey Co. last month said it plans to cut 500 to 600 jobs as investments in technology and automation boost efficiency at a new plant.
"Our investment will create a highly flexible, cost- effective manufacturing facility," David J. West, president and chief executive officer said in a June 14 statement. "We operate in an ever-changing global marketplace and will continue to make the difficult decisions necessary for our business to succeed over the long term."
The timing of the traditional summer auto-plant shutdowns to retool equipment for new models may reduce claims in coming weeks. General Motors Co. said June 17 most of its U.S. plants will remain open during the traditional shutdowns, a move that economists said could lower claims because some temporarily suspended workers usually applied for benefits.
A Labor Department official said the GM retooling did not affect last week's claims data.