China Plans New Resource Tax in Restive Western Areas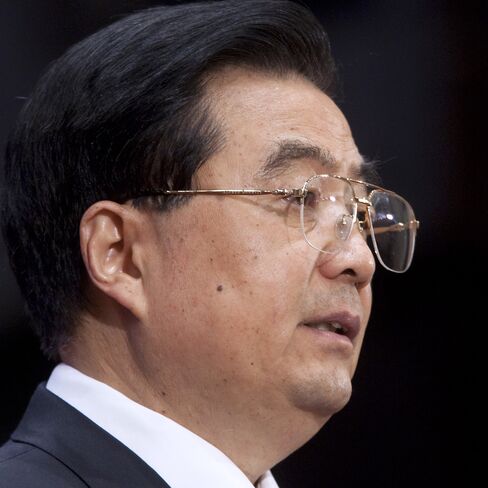 China plans to impose a new tax on coal, oil and gas extraction in western provinces, raising funds to develop its most restive region in a move that will reduce profits for PetroChina Co. and rival resource producers.
The tax, introduced last month in Xinjiang, China's largest gas-producing province, will be broadened to include all western areas, the government said in a statement, citing comments by Premier Wen Jiabao at a meeting with officials yesterday. The levy will be based on prices instead of volume as first announced, the government said on its website.
"This is part of a wider trend to move some of the profits of companies with a near monopoly like PetroChina to poorer parts of the country so they can benefit," Wang Aochao, head of China research at UOB-Kay Hian Ltd., said by telephone from Shanghai. "The government is worried about the divide between poorer regions in the west and the much richer east."
President Hu Jintao has pledged to double investment in Xinjiang after China's deadliest riots in decades left at least 197 people dead in the provincial capital in July last year. The tax follows Australia's decision to impose a new levy on the profits of resources companies as Chinese consumption spurs demand for commodities such as iron ore produced by the country.
China will embark on 23 projects in the west this year at a cost of 682.2 billion yuan ($100 billion), the National Development and Reform Commission said yesterday. The projects include the construction of roads and railways, wind farms and a nuclear power plant in Guangxi province.
The world's second-biggest energy consuming nation is planning to develop 13 solar power projects in six western provinces to help spur energy investment in the region, the NDRC said in a separate statement yesterday.
Xinjiang Tax
PetroChina, operator of the Tarim gas field in Xinjiang, fell 2.5 percent in Hong Kong trading, compared with the 1.1 percent decline in the benchmark Hang Seng Index. China Petroleum & Chemical Corp. dropped 1.9 percent. The company known as Sinopec produces oil in Tahe field in the province.
China Shenhua Energy Co. and China Coal Energy Co. have mines in Shaanxi, Ningxia and Inner Mongolia, the country's biggest coal-producing province. Shenhua, China's largest coal producer, fell 1.8 percent in Hong Kong trading, while China Coal declined 1.8 percent.
"The adjustment of the resources tax will undoubtedly lead to higher tax costs for energy producers led by PetroChina and Sinopec," Grace Liu, an energy analyst with Guotai Junan Securities Co., said by phone from the southern city of Shenzhen.
China imposed a 5 percent price-based resources tax on oil and gas produced in Xinjiang with effect from June 1, the Ministry of Finance said last month.
The province was China's fourth-largest crude oil producer in 2009, according to the National Bureau of Statistics.
Australian Tax
In Australia, former Prime Minister Kevin Rudd's plan to impose a 40 percent tax on mining companies led to his ouster as his approval ratings slumped amid opposition from mining companies and threatened the ruling Labor Party's election prospects.
His successor, Julia Gillard, scaled back the proposed tax to 30 percent to win the industry's support and ease concern that the levy would curb investments and slow economic growth.