UBS's Zeltner Says 'Headwinds' Imperil Target for Client Funds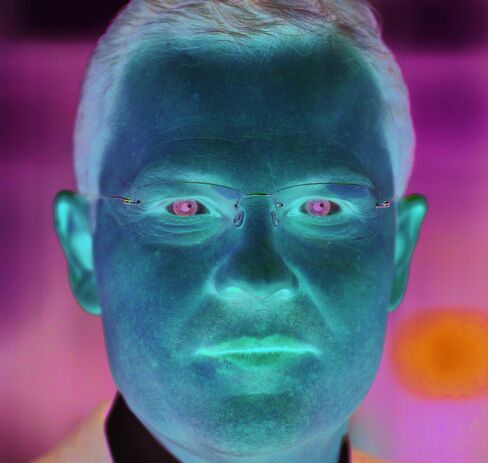 July 6 (Bloomberg) -- UBS AG is facing "more headwinds" as Europe's sovereign debt crisis alarms clients and threatens the biggest Swiss bank's goal of reversing withdrawals this year, said wealth management head Juerg Zeltner.
"They want to stay away from equity markets, they even don't trust the bond markets anymore," Zeltner said in a July 2 interview at the bank's headquarters in Zurich. "That does have an impact on the speed, though not on the trend" of outflows, he said.
UBS said in May it aims to attract net new funds by the end of this year as redemptions slowed in the first quarter from the previous three months. Clients pulled 205.6 billion Swiss francs ($193 billion) from the wealth management and Swiss bank unit in the two years through March after a government bailout and the second-biggest writedowns and losses reported by European banks.
The "difficult" economic environment means UBS's target of returning European onshore business to profit this year may take longer to achieve than originally planned, according to Zeltner.
"In the next six to 12 months, I feel comfortable that we'll be there," he said.
While the bank has attracted funds from rich customers over the past couple of quarters, that hasn't countered money leaving UBS as a result of pressure on Swiss banking secrecy and departing client advisers, Zeltner said. Clients of his unit, which had 827 billion francs under management at the end of March, typically have $1 million or more to invest.
Zeltner, who co-heads the wealth management and Swiss bank unit with Lukas Gaehwiler, declined to comment on second-quarter developments.
Halting Outflows
"We will stop the outflows," said Zeltner, who has headed the wealth management business outside of the Americas since February 2009. "I'm not so much tied up with a quarter earlier or a quarter later."
Two consecutive quarters of profit are helping to attract funds, though damage to the UBS brand means that "good figures" aren't enough, Zeltner said. The bank is "relieved" the U.S. cross-border case, in which UBS was accused of helping clients evade taxes, is drawing to a close, he said.
The Swiss parliament last month approved the agreement with the U.S. to disclose information on as many as 4,450 accounts of UBS's American clients suspected of evading taxes. The Swiss tax authorities have until Aug. 24 to issue decisions on all accounts.
The 18-month deferred prosecution agreement that UBS signed to avoid criminal charges in the U.S., also runs out in August, after which the U.S. government may seek dismissal of the case against the bank.
U.S. Settlement
That will help UBS hire more wealth managers, Zeltner said, after 1,149 departures in 2009. UBS, which employed 4,138 advisers at the end of March, will start making progress toward its target of about 4,700 over the next six months, he said.
UBS is hiring 30 to 40 private bankers per month, Zeltner said, adding that he's prepared to pay what it takes to get "industry experts."
UBS will for the first time reward advisers who refer deals to the investment bank. A portion of revenue from successful transactions will be linked to the awards bankers get under UBS's equity ownership plan, the bank said in an internal memo yesterday.
Zeltner, 43, aims to double his unit's pretax profit in the next three to five years to 4.6 billion francs from 2.28 billion francs in 2009. That will still fall short of the 6.1 billion francs the business earned in 2007.
UBS is willing to sacrifice pre-crisis growth rates for building a "quality business," said Zeltner.
Falling Apart
"We were in the spot where we told everybody that we are the fastest-growing company," he said. "What was the proof point of this when it came to the crisis? It fell apart."
Wealth managers in Switzerland, and particularly UBS, are unlikely to see a full recovery of profitability because of disputes over taxes and secrecy, the Swiss central bank said in a June report. UBS probably won't meet its targets of returning to revenue of more than $10 and pretax profits of more than $4.5 on every $1,000 of assets under management, said Dirk Hoffmann-Becking, an analyst at Sanford C. Bernstein Ltd.
"Private banking is still a very attractive business, but it's not what it was," said Hoffmann-Becking. "And I don't think UBS can get back to where it was, pretty much ever."
Zeltner, who comes from a small town near the Swiss city of Thun and originally wanted to study veterinary medicine, landed an apprenticeship in 1987 at Swiss Bank Corp., which merged 11 years later with Union Bank of Switzerland to form UBS. The past two years are quite unlike previous booms and busts he has witnessed, Zeltner said.
Different Crisis
"Whenever there was a crisis, there was a correction in value, but then there was again a clear trend of recovery," Zeltner said. "You basically could just attract money and sit on the general trend. This time around it's very different."
UBS has put squawk boxes on client-adviser floors to keep them informed and help generate investment ideas, he said. UBS also brought together experts from the investment bank, wealth and asset management businesses into a new investment products and services unit, which is starting daily conference calls for bankers today to keep them abreast of market moves.
Right now the bank is advising clients, who hold cash and can stomach some risk, to invest in European equities, Zeltner said. He is confident about the future of the euro.
"The euro will be weaker but it will not totally collapse," said Zeltner. "The political will to keep Europe together and to keep the currency is so high."
To contact the reporters on this story: Elena Logutenkova in Zurich at elogutenkova@bloomberg.net
To contact the editors responsible for this story: Frank Connelly at fconnelly@bloomberg.net