Music Downloads Stall as Streaming Grows on Pandora, Rhapsody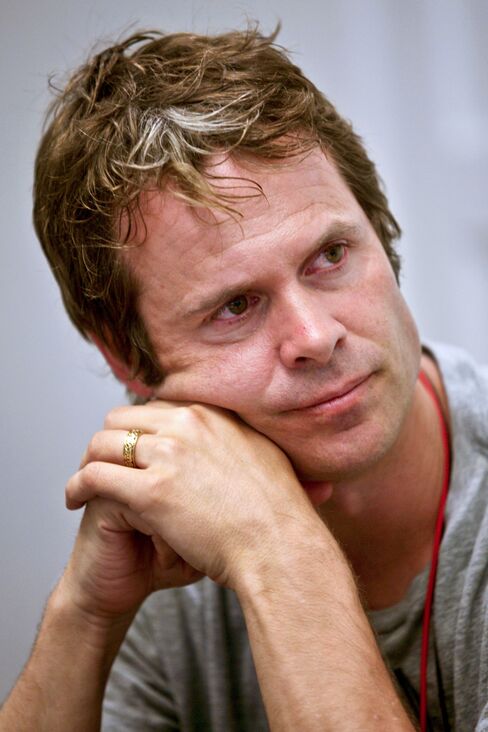 The music industry is getting hit again after learning to live with less profitable digital sales in the post-CD era.
Downloads of songs to iPods, computers, and other devices have stalled, growing just 0.3 percent this year, Nielsen SoundScan reports. Ringtones, an earlier digital moneymaker, peaked in 2007 at $714 million and have since fallen 24 percent, according to the latest data from researcher SNL Kagan, Bloomberg Businessweek reports in its July 5 edition.
"Digital downloads are clearly becoming a mature part of the business," says Howard Bass, a senior partner at Ernst & Young LLP in New York who advises entertainment companies. "The question is how quickly the music industry can adopt a new digital strategy."
The number of music enthusiasts using Apple Inc.'s iTunes, Amazon.com Inc. and other digital music stores has leveled off at about 40 million people, market researcher NPD Group Inc. reports.
Audiences increasingly are turning to ad-supported streaming sites such as Pandora Media Inc. While growth in downloads may pick up this year, PricewaterhouseCoopers LLP says, it won't be enough to keep the overall industry from shrinking. U.S. sales of all kinds of recorded music -CDs, downloads, and other formats- will fall to $7 billion in 2012, or a bit more than half their level in 2005, before climbing slowly, according to New York-based PWC.
Ad-Supported Streaming
"The days when people were building their digital collections or might hear a song and buy digitally are diminishing," says Russ Crupnick, an analyst at Port Washington, New York-based NPD.
The major labels are scrambling to come up with alternatives. The industry's leaders, Universal Music Group and Sony Music Entertainment, are among the backers of Vevo, an ad-supported streaming website. No. 3 Warner Music Group Corp. wants new acts to sign what the industry calls "360 deals," which generate revenue from music, merchandise and concert sales.
All the big labels have licensed songs to subscription services such as Rhapsody and Rdio. The problem is those services are far less profitable than sales of individual tracks.
"It could take 200 streams to make up for a single download," says Robb McDaniels, chief executive officer of INgrooves, a San Francisco-based distributer of music online.
Squeeze Money
To squeeze more money from downloads, the big labels last year persuaded Cupertino, California-based Apple to raise prices from 99 cents to $1.29 for the newest hit tunes.
While Warner's overall digital music revenue grew by 12 percent in the quarter ended in March, the New York-based company said in February that the higher price may have contributed to slower growth in downloads last year. Universal says revenue for its stable of artists such as U2, Justin Bieber, and Lady Gaga fell by 1.7 percent in the quarter ended March 31, largely a result of weak ringtone sales.
One area that continues to grow at a troubling rate is pirated music.
"This isn't a mature market, it is a market that's getting pirated," says Strauss Zelnick, former chairman of Columbia Music Entertainment. Even so, value-minded consumers who might have spent money to download tunes have gone elsewhere, he says.
"When disposable income is tight," Zelnick says, "a lot of them would rather spend for things like video games that can't be pirated."
Before it's here, it's on the Bloomberg Terminal.
LEARN MORE