Apple's Jobs Due to Attend Sun Valley Media Retreat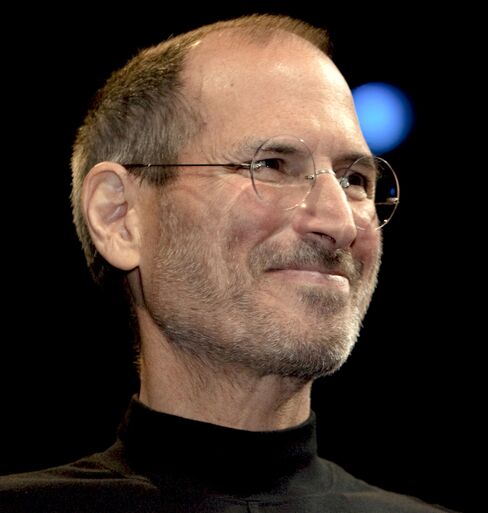 Apple Inc. Chief Executive Officer Steve Jobs is due to attend the annual Allen & Co. media conference in Sun Valley, Idaho, giving him a chance to court executives he needs to add content to his company's products.
Jobs is among executives who have said they will attend the July 6-10 event, according to the guest list, obtained by Bloomberg News.
Apple's CEO is looking to offer magazines, newspapers, books, television shows and films on the iPad tablet and expand the iTunes store as the top website for digital content. Jobs said at a conference this month that people are willing to pay for content and encouraged media companies to price digital offerings lower than physical products.
Jobs has returned to the public eye after disclosing a hormone imbalance last year, taking a 5 1/2-month leave of absence and receiving a liver transplant. In the five years since Jobs was last known to have attended the conference, Apple has introduced the iPhone, iPad tablet and Apple TV, which give media companies new ways to sell and distribute songs, books, video and other content.
Among the initiatives Apple is pursuing is a subscription TV service and agreements that would let people store content on servers and access it anywhere with a Web connection, the Wall Street Journal has reported.
Media Networking
Sun Valley is often used by executives of media and technology companies to network and discuss deals. Walt Disney Co. used it to hatch its $19.5 billion acquisition of Capital Cities/ABC Inc. Yahoo! Inc. co-founder Jerry Yang met former Warner Bros. executive Terry Semel at an Allen & Co. conference before tapping him as CEO in 2001.
Other expected attendees this year include News Corp. CEO Rupert Murdoch, Berkshire Hathaway Inc. CEO Warren Buffett, Microsoft Corp. Chairman Bill Gates, Disney CEO Bob Iger, KKR & Co.'s Henry Kravis, Facebook Inc. CEO Mark Zuckerberg and Google Inc. CEO Eric Schmidt, according to the list. Jobs is the largest shareholder in Disney, the world's biggest media company.
Apple declined to comment, said spokesman Steve Dowling. Mandy Tavakol, executive director of the Allen & Co. conference, said the company declined to comment.
Summer Camp
At the Sun Valley event, described as a "summer camp" for media moguls by author Ken Auletta, executives socialize and give morning presentations on their businesses. Organizers also offer yoga, barbecues, golf tee times, trap and skeet tournaments, tennis competitions, cocktail receptions and family relay races, according to the event's agenda. The event is closed to the press
Buffett didn't respond to a request for comment sent to his assistant, Carrie Kizer, in an e-mail outside of normal business hours in Omaha. Zenia Mucha, a Disney spokeswoman, and Julie Henderson, and News Corp. spokeswoman, didn't immediately return calls seeking comment. John Pinette, a spokesman for Gates, declined to comment. A KKR representative also didn't respond to an after-hours request for comment. Google declined to comment.
Apple, based in Cupertino, California, fell $12.13, or 4.5 percent, to $256.17 at 4 p.m. New York time in Nasdaq Stock Market trading. The stock has risen 22 percent this year.
Jobs previously attended the event in 2005 and 1999. In April, Apple began selling the iPad, a tablet-style computer that can be used to read books, watch movies, play games and listen to music. The company sold 3 million units in the iPad's first 80 days on the market.
Google's Schmidt and Microsoft's Gates are among technology company executives who have attended in the past.
The agenda and guest list for the conference aren't made public. While the press isn't typically invited to watch the closed-door events, reporters stay in Sun Valley to talk with the attending executives.