BP CEO Hayward's Future Wasn't Discussed in Talks With Sechin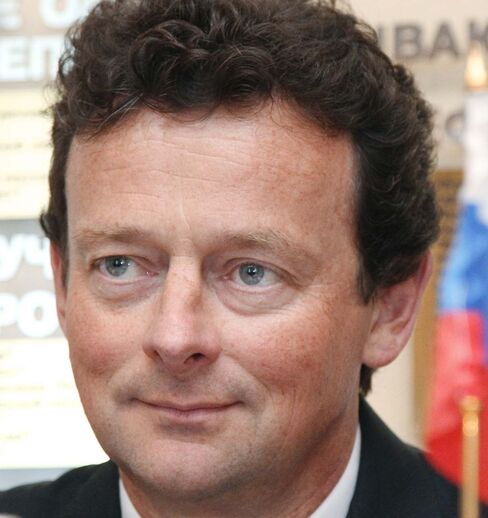 The future of BP Plc Chief Executive Officer Tony Hayward wasn't discussed during talks with Russia's Deputy Prime Minister Igor Sechin, an aide to the country's top energy official said.
Hayward and Sechin discussed TNK-BP, the oil venture BP owns with a group of billionaires, and OAO Rosneft, in which it owns a stake, according to the aide, who declined to be identified in line with state policy. Sechin chairs Rosneft, the largest oil producer in Russia. Hayward reiterated the company's commitment to Russia, the aide said.
Earlier today, Sechin had said that Hayward was planning to resign and announce his successor, in comments that were confirmed by an aide. Hayward's failure to halt the Gulf of Mexico oil spill has triggered speculation that he might be forced out. BP denied that he was about to quit.
Hayward and Sechin also discussed BP's efforts to contain the oil leak and how to prevent future accidents, the aide said by phone after today's meeting in Moscow.
Sheila Williams, a spokeswoman for BP, earlier said that Hayward has no plans to step down. She later declined to comment on the content of the talks.
Hayward also plans to visit Moscow-based TNK-BP, which accounts for about 25 percent of the London-based company's reserves and output, two people familiar with the matter told Bloomberg. They declined to be identified because the visit is confidential.
Rosneft Stake
BP pledged its 1.3 percent stake in Rosneft to banks to raise funds for the costs of battling the spill, the Wall Street Journal reported last week.
It bought $1 billion of shares in Rosneft's initial public offering in 2006 and has a joint venture with the Moscow-based company to explore for oil and gas off Sakhalin Island, which is north of Japan, as well as the Arctic.
BP has lost about 50 percent of its market value since the April 20 explosion aboard the Deepwater Horizon drilling rig that killed 11 crew members and caused the the spill. BP has agreed to deposit $20 billion in an independent account to pay for Gulf restoration and compensation claims. The direct costs of the cleanup have reached $2.65 billion, BP said today.
Before it's here, it's on the Bloomberg Terminal.
LEARN MORE