Harrods, Liberty Follow Saks in Building Own-Label Fashion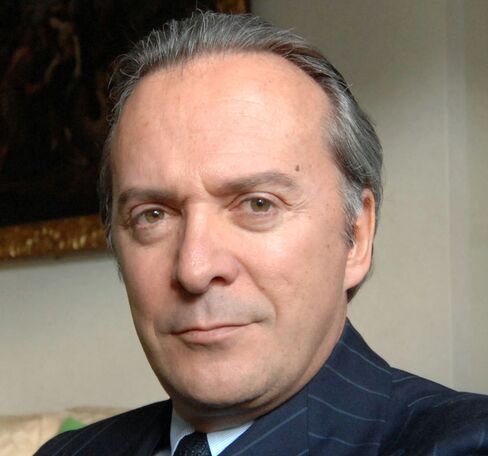 June 28 (Bloomberg) -- Harrods Ltd., the iconic London department store that sells diamond-encrusted Bulgari SpA sunglasses, Yves Saint Laurent scents and DKNY bags, is now banking on the brand its customers know best.
The retailer plans to create in-store shops for Harrods-branded clothing and accessories by 2012, making it the latest high-end department store to bet its name can spur sales and profit after the luxury industry's worst-ever year.
As luxury-goods makers Burberry Group Plc and Prada SpA cut their dependence on third-party distributors by opening outlets, department stores are filling selling space with their own brands. Saks Inc.'s revamped men's collection is set to become the New York store's largest men's wear brand. With lower prices than mainstream luxury brands, retailers' labels can appeal to customers who are more price-sensitive after the recession.
"Department stores realize that their most valuable asset is their own name," said Umberto Angeloni, co-owner of Italian suitmaker Raffaele Caruso SpA, which also manufactures private-label tailored clothing for retailers.
At Harrods, the range of men's clothing and accessories will be positioned as an alternative to a brand like Brioni Roman Style SpA, the Italian maker of $5,000 suits, Jason Broderick, general merchandise manager, said in an interview.
The retailer, acquired last month by Qatar Holding LLC for 1.5 billion pounds ($2.3 billion), foresees a "substantial" part of future sales coming from its own brand, Broderick said.
Private-label fashion is "a growing part of our business with huge potential," he said.
'Natural Extension'
Liberty, the 135-year-old London-based retailer known for its flowered prints, is going a step further. It unveiled a new men's clothing line for spring 2011 at last week's Milan fashion show that it also plans to distribute in competitors' stores.
The Liberty of London collection, which will be made under license with Venice-based Slowear Group, is "a natural extension" of the shorts, scarves and knitwear the retailer has produced since 2005, Liberty said.
"The recession seemed to reset everyone's expectations as to price point, bringing it back into reality," said Liberty's buying director Ed Burstell. Liberty of London for men should be a multi-million pound brand "quite quickly," he said.
Harrods and Liberty may be hoping to emulate Saks. A year after revamping its private label men's collection, Saks Fifth Avenue Men's Collection is forecast to become the New York-based department store group's largest men's wear brand, said Thomas Ott, Saks senior vice president of men's wear.
Saks Collection
"We have invested in all categories as we saw a white space that none of our vendor partners were addressing," Ott said. The collection offers dress shirts that start at $135. New products include Italian-made shoes and cufflinks, tie bars, money clips and key chains. In the fourth quarter, Saks will introduce Swiss automatic watches.
"Each season we edit our portfolio of resources and instead of filling with only other new brands, some of these dollars and floor space have gone to our own collection," Ott said in an interview.
Expanding own-label lines allows the famous stores to fight the irrelevance faced by some of their mid-priced rivals such as insolvent Karstadt AG in Germany. It is a "categoric imperative" that they broaden their appeal to as wide a number of potential customers as possible, said Armando Branchini, vice president of Milan-based consulting firm Intercorporate.
Defensive Move
"The richer and more effective the offer, the bigger the competitive advantage the department store will have," Branchini said. "The more a department store can acquire new types of consumer, the more it can create the conditions for a more immediate and longer lasting economic success."
Expanding own-label brands is also defensive, according to Caruso's Angeloni. As luxury brands reduce their reliance on wholesale, "department stores have realized that they risked becoming pure landlords," Angeloni said.
Private labels aren't going to replace luxury brands as the driver of high-end department-store sales, according to Alberto Baldan, managing director of Milan-based retailer Rinascente SpA. Consumers visit retail "destinations" like Rinascente, whose private label accounts for 20 percent of revenue, because they offer choice, Baldan said.
"Our private label business is complementary rather than strategic," Baldan said.
While most department stores have had some kind of private label business for a while, they are now pricing them alongside luxury goods, said Andrea Ciccoli, one of three administrators for Ittierre SpA, the Italian production company which makes clothing under license for Roberto Cavalli and John Galliano.
"They don't look like private labels anymore," said Ciccoli, a former partner at consulting firm Bain & Co. In terms of quality, packaging and promotion, "they're more like real brands," he said.
To contact the reporter on this story: Andrew Roberts in Paris at aroberts36@bloomberg.net.
To contact the editor responsible for this story: Celeste Perri at cperri@bloomberg.net.