New Jersey Republican Holdout Resists Christie Budget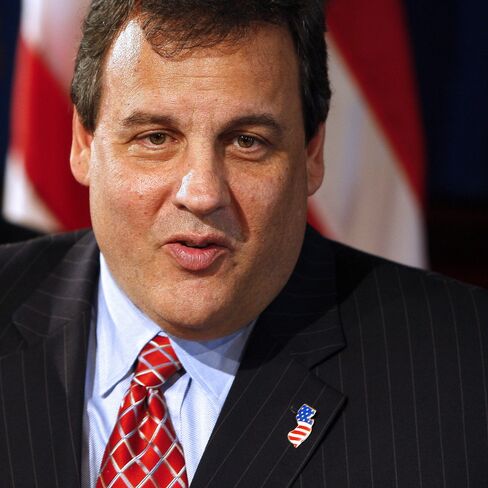 One Republican in the New Jersey Assembly said he remains opposed to Governor Chris Christie's $29.4 billion state budget, hours after meeting with gubernatorial aides who sought to change his mind.
Assemblyman Michael Patrick Carroll, 52, a Morristown Republican, said he sat down with the aides and legislative leaders for more than a half-hour in a "cordial" meeting at a local delicatessen. He said Christie's Chief of Staff Richard Bagger, Chief Counsel Jeff Chiesa and Assembly Minority Leader Alex DeCroce, a Parsippany Republican, were there.
"We both know each others' positions," Carroll said in an interview. He said a disproportionate amount of the $7.9 billion in school aid under the governor's spending plan goes to urban districts. "There are just certain aspects of this budget that in my mind are unacceptable," Carroll said.
Republicans hold 33 of the 80 Assembly seats, leaving them eight votes short of the 41 needed to pass the spending plan. Under a deal brokered during budget talks, Democrats agreed to provide eight votes to ensure passage.
Christie's spokesman, Michael Drewniak, declined to comment on today's meeting with Carroll.
Assemblywoman Alison McHose, a Republican from Sparta, also has said she'll vote against the spending plan. She was replaced on the budget panel yesterday before it passed the measure.
Amendment Sought
McHose is seeking an amendment to redirect $613 million in funding for urban preschool programs to districts statewide. She didn't respond to a telephone message seeking comment.
Democrats disagree with some of Christie's $10 billion in spending cuts and left it to Republicans to spearhead the plan's passage for the fiscal year that starts July 1.
Carroll, whose district includes Christie's hometown of Mendham Township, said the discussion at today's meeting focused on why he should get back in line with his party. Carroll, who entered the Assembly in 1996, has voted against all but one budget since taking office.
"I suppose the governor is going to have to start negotiating in a better manner that he has been," Assembly Majority Leader Joseph Cryan, a Union Democrat, said in an interview.
Cryan said Republicans haven't approached his party to solicit additional votes for the budget and they have no plans of providing additional votes. Assembly Speaker Sheila Oliver, a Democrat from East Orange, didn't immediately return a phone call seeking comment.
Spending Plan
The governor's spending plan includes an $820 million cut to aid for public schools, $445 million less for funding to towns and cities and skips a $3 billion pension payment. Assembly Budget Committee Chairman Louis Greenwald, a Democrat from Cherry Hill, said the eight Democrats will "reluctantly" vote for Christie's budget and the dozens of new charges it contains.
Christie, 47, the state's first Republican governor since 1997, defeated Democrat Jon Corzine in November amid voter anger over property-tax bills that climbed 72 percent to an average $7,281 in 2009, from $4,239 in 1999, according to state data. Christie said he wouldn't raise taxes in his budget, which closes a record $10.7 billion revenue gap.
Before it's here, it's on the Bloomberg Terminal.
LEARN MORE