KB Home Falls After Posting Wider Loss Than Estimated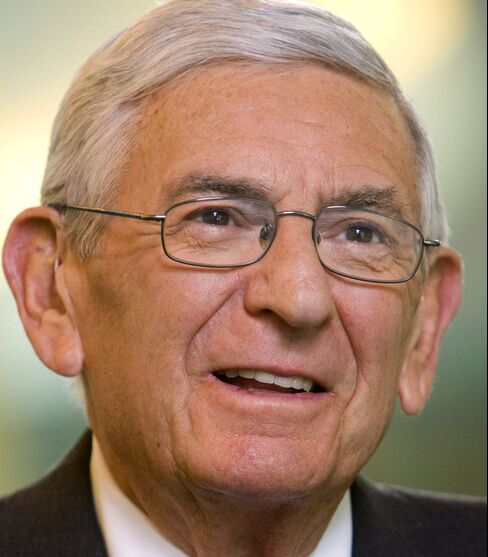 KB Home, the U.S. homebuilder that targets first-time buyers, tumbled the most in a year in New York trading after reporting a wider-than-estimated loss and a drop in new orders.
The net loss was $30.7 million, or 40 cents a share, for the fiscal second quarter, compared with a loss of $78.4 million, or $1.03, a year earlier, KB Home said in a statement today. Analysts predicted a loss of 31 cents a share, according to the average of 17 estimates in a Bloomberg survey. The stock slid 9 percent, the most since June 2009.
U.S. builders are reporting falling sales as homebuyers retreat from making purchases after the expiration of a government tax credit at the end of April. KB Home cited the end of the incentive and an overall weak economy as reasons for its 23 percent decline in new orders.
"The tax credit, it pulled forward demand from May and June," Evan Fox, an analyst with Olympia Capital Markets Group, said in an interview on Bloomberg Television's "In the Loop With Betty Liu."
Purchases of new U.S. homes fell last month to the lowest level since records dating to 1963, the Commerce Department said this week. Los Angeles-based KB Home has been trying to win business amid the housing slump with its Open Series houses, which are smaller, less expensive and bring higher profit margins than older designs.
Shares, Revenue Fall
"Homebuyers who missed the deadline seemed to step out of the market completely," KB Home Chief Executive Officer Jeffrey Mezger said today in a conference call with analysts and investors. It's too early in the third quarter to forecast homebuyer demand for the period, he said.
"It's a matter of when, not if, things are going to improve," he said.
Lennar Corp., the third-largest U.S. homebuilder by revenue, said yesterday that its home sales are down 20 percent to 25 percent this month compared with a year earlier because of the tax credit expiration. Toll Brothers Inc., the biggest luxury-home builder, reported last week that orders were running about 20 percent behind year-earlier levels since its May 26 earnings release.
"A lack of predictability in the overall sales environment will likely impact our full year deliveries and could potentially extend our outlook for profitability by a quarter or two," Mezger said. He had said in March that KB Home "is positioned to return to profitability" later this year.
The timing depends on orders in the next eight to 10 weeks, Mezger said on the call today.
Worst Performer
KB Home fell $1.10 to $11.12 at 4:03 p.m. in New York Stock Exchange composite trading, the lowest value since March 2009. The shares have declined 25 percent over the past year, the worst performance in the Standard & Poor's Supercomposite Homebuilding Index of 12 companies.
KB Home's building revenue fell 2.7 percent to $372.5 million in the quarter ended May 31. The average price of a KB Home house declined 4 percent from a year earlier to $207,900, the company said.
The builder recorded no asset impairments or charges for abandoning land-option contracts, compared with $49.5 million of such charges in the same three-month period of 2009.
KB Home's backlog, an indicator of future revenue, dropped 19 percent to $648.2 million.
The number of homes delivered rose 1.2 percent, the first year-over-year increase in 14 quarters, the company said.
The company had $1.09 billion in cash, cash equivalents and restricted cash at the end of the quarter. Its debt totals $1.76 billion.