Boeing Says Some 787s May Need Tail Parts Reworked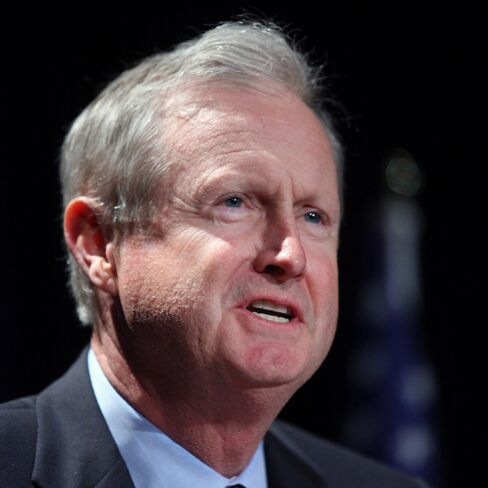 Boeing Co., more than two years behind schedule in delivering the 787 Dreamliner, said it will inspect 23 aircraft after discovering that tail parts on some planes had been improperly installed.
All test models will be checked before their next flights after the discovery of a "workmanship issue" with the aircraft's horizontal stabilizers, Chicago-based Boeing said in a statement yesterday. The stabilizers, which are part of the tail, keep the aircraft level during flight.
Repairs may take as long as eight days for each 787 found to need work, Boeing said. The company said the inspections won't affect the delivery timetable for the twin-engine jet, which has been slowed by parts shortages, redesigns and a new manufacturing process that relies more on partsmakers.
Inspections are taking about a day or less for each of the 23 airplanes equipped with horizontal stabilizers shipped by supplier Finmeccanica SpA's Alenia Aeronautica unit, Scott Fancher, the 787 program manager told reporters on a conference call today. Two stabilizers have yet to be installed. They will also be inspected, he said.
Boeing has identified which of the inspected planes' tail parts need to be fixed, Fancher said while declining to specify a number. "We have found some that do and some that don't." The flight test program won't be affected by the inspections and fixes, he said.
Composite-Plastic
The Dreamliner is the first jetliner to be built mostly from composite-plastic materials instead of aluminum. The plane is more dependent on electricity for controls and other systems, with power levels five times higher than on Boeing's 767.
Boeing said the affected parts are "improperly installed shims and the torque of associated fasteners." Rome-based Alenia Aeronautica said it was "normal to come across issues that need to be resolved when components are stress-tested."
The first 787s should be delivered as planned to Japan's All Nippon Airways Co. by year's end, according to the Boeing statement. The plane's 860 orders valued at $148 billion have made the Dreamliner Boeing's best-selling new model.
Boeing rose $1.34, or 2 percent, to $68.77 at 4:15 p.m. in New York Stock Exchange composite trading. The shares have gained 27 percent this year.
Before it's here, it's on the Bloomberg Terminal.
LEARN MORE