Lions Gate Said to Hold Merger Talks With Metro-Goldwyn-Mayer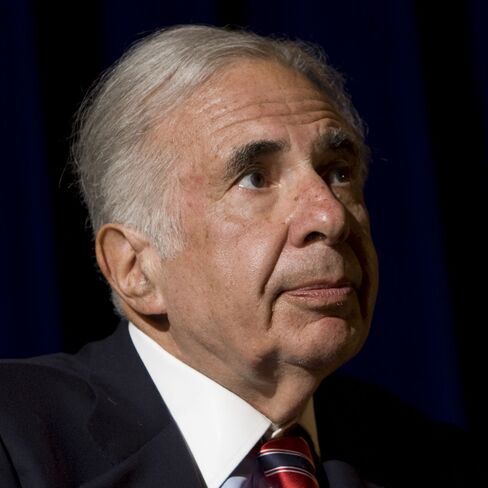 June 24 (Bloomberg) -- Lions Gate Entertainment Corp., the independent studio battling a takeover bid by Carl Icahn, has held merger talks with Metro-Goldwyn-Mayer Inc., a person with the knowledge of the situation said.
No offer has been made, and Vancouver-based Lions Gate won't be able to move ahead without backing from Icahn, the largest investor with a 32 percent stake, said the person, who requested anonymity because the discussions aren't public.
Icahn, 74, has been battling for control of Lions Gate, distributor of the "Saw" horror films, since February. The billionaire investor has criticized the company for spending too much and announced on June 11 that he plans a proxy fight for board seats. Lions Gate has said his $7-a-share offer is too low. Investors have until June 30 to tender shares.
Susie Arons, a spokeswoman for Los Angeles-based MGM, didn't immediately respond to an e-mail and phone call seeking comment after normal business hours. The closely held studio put itself up for sale last year after falling behind on interest payments on $3.7 billion of debt. The Los Angeles Times reported Lions Gate's renewed interest in MGM yesterday.
Lions Gate told Icahn last year of its interest in MGM, which co-owns film rights to the James Bond movies and the J.R.R. Tolkien novel "The Hobbit," according to a March 24 statement from the studio.
Icahn didn't immediately return a call seeking comment.
Lions Gate, run from Santa Monica, California, rose 6 cents to $7.06 yesterday in New York Stock Exchange trading. The shares have gained 22 percent this year.
To contact the reporters on this story: Michael White in Los Angeles at mwhite8@bloomberg.net; Ronald Grover in Los Angeles at rgrover5@bloomberg.net.
To contact the editor responsible for this story: Rob Golum at rgolum@bloomberg.net.