U.S. Economy: Investment Picking Up, Claims Decline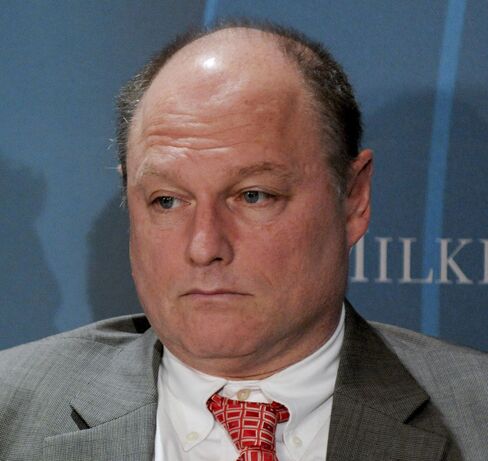 June 24 (Bloomberg) -- Orders for computers and machinery climbed in May, showing gains in global business investment and demand that will give the U.S. economy a lift.
Bookings for goods meant to last at least three years, excluding autos and aircraft, increased 0.9 percent, the third gain in the past four months, according to figures from the Commerce Department issued today in Washington. A report from the Labor Department showed the number of claims for jobless benefits last week hovered near this year's average.
Companies like Caterpillar Inc. are spearheading a manufacturing rebound as businesses in the U.S. and overseas update equipment, prompting economists at Morgan Stanley to raise forecasts for growth this quarter. Gains in employment have been harder to come by, underscoring why Federal Reserve policy makers say interest rates will remain low for an "extended period."
"Profit growth has been very strong, and that's giving firms both the means and incentive to invest," said Dean Maki, chief U.S. economist at Barclays Capital Inc. in New York. "The labor market continues to recover at a moderate pace. We aren't seeing tremendous job growth at this time, but we are seeing a move toward solid job growth."
The number of Americans filing for jobless benefits declined by 19,000 last week to 457,000, the Labor Department said. Claims reflect weekly firings and tend to fall as job growth -- measured by the monthly non-farm payrolls report -- accelerates.
Stocks Drop
Stocks fell on concern the European debt crisis will hinder global growth. The Standard & Poor's 500 Index dropped 1.7 percent to close at 1,073.69 in New York. The gauge has declined 3.9 percent this week.
Total orders for durable goods dropped 1.1 percent in May, the first decrease in six months, as demand for commercial aircraft retreated, the Commerce Department figures showed.
Economists forecast orders for durable goods excluding demand for transportation gear, which is often volatile, to rise 1 percent, according to the median estimate in a Bloomberg News survey. Bookings for all items were forecast to decline 1.4 percent, the survey showed.
Bookings for non-defense capital goods excluding aircraft, a proxy for future business investment, increased 2.1 percent in May after falling 2.7 percent the prior month. Shipments of those items, used in calculating gross domestic product, increased 1.6 percent after no change in April.
In addition to improved demand improved for computers and machinery, orders also increased for primary metals and automobiles, today's report showed.
Boosted Forecast
The world's largest economy is growing at a 4 percent annual pace this quarter, up from a 3 percent rate of expansion in the first three months of the year, according to a forecast by Morgan Stanley economists David Greenlaw and Ted Wieseman in New York. They boosted the estimate from 3.6 percent after the report on durable goods.
Some companies are forecasting increased sales as the global economy recovers. Caterpillar, the world's largest maker of construction equipment, will see revenue rise 25 percent this year on surging demand for equipment from the mining and energy industries in developing nations, Chief Executive Officer James Owens said this week.
"We're coming back very strongly after the recession," Owens told reporters after a conference in Lima. "We'll see growth in oil, gas and coal because we need energy for these rapid-growth emerging countries that are driving the need for commodities."
Investment, Employment
Today's Labor Department report indicated gains in businesses investment may outpace the recovery in employment.
The four-week moving average of jobless claims, a less volatile measure than the weekly figures, dropped to 462,750 last week from 464,250 the prior week. An average 463,000 claims a week have been filed so far this year, showing firings have leveled off rather than slowed in 2010.
"The question is to what extent the improving momentum has been disrupted by the turmoil in the markets," said Jim O'Sullivan, global chief economist at MF Global Ltd. in New York. "It's possible the labor market has lost a little momentum."
The number of people continuing to receive jobless benefits decreased by 45,000 in the week ended June 12 to 4.55 million.
The continuing claims figure does not include the number of Americans receiving extended or emergency benefits under federal programs. Those who've used up their traditional benefits and are now collecting emergency and extended payments increased by about 45,000 to 5.3 million in the week ended June 5.
Fed Action
Fed policy makers yesterday reiterated a pledge to keep the benchmark interest rate at a record low for an "extended period" and signaled the fallout from the European debt crisis posed a risk for economic growth. They acknowledged the labor market was "improving gradually," even as employers are reluctant to boost hiring.
The economy lost 8.4 million jobs during the recession that began in December 2007, the biggest employment slump in the post-World War II era. From January through May, company payrolls grew by 495,000 workers. A Labor Department report July 2 may show total payrolls fell in June as the decennial census neared completion, allowing the federal government to cut temporary jobs associated with the population count.
To contact the reporters on this story: Timothy R. Homan in Washington at thoman1@bloomberg.net; Bob Willis in Washington at bwillis@bloomberg.net
To contact the editor responsible for this story: Christopher Wellisz at cwellisz@bloomberg.net