Spirit Workers to Vote on 'Precedent-Setting' Accord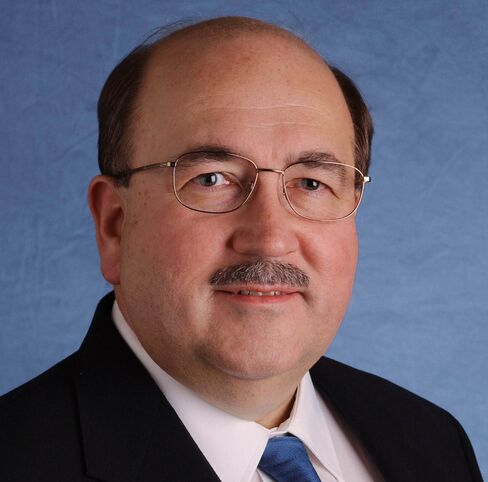 Spirit AeroSystems Holdings Inc.'s machinists will vote on a 10-year labor contract on June 25 that may set a standard for longer-term agreements with companies such as Boeing Co., the workers' union said.
Labor contracts in the aerospace industry usually span three to four years. The tentative agreement with the Wichita, Kansas-based aircraft-parts maker is "precedent-setting" and contains "the strongest job security language in the industry," the International Association of Machinists and Aerospace Workers said today in a statement.
Spirit Aero Chief Executive Officer Jeff Turner and the president of the union, Tom Buffenbarger, began meeting in January to lay the framework for longer accords that protect employees while giving companies flexibility. Buffenbarger has said he hopes the agreement will be a model for other suppliers and planemakers, including Boeing, which has seen two strikes since 2008 and is facing a third next week.
If approved, the contract would be "the first of its kind in the industry, the first of its kind in the nation," IAM Local Lodge 839 said today in a letter to its 5,900 members announcing the details of the agreement reached yesterday.
"We have 10,000 aircraft workers in Wichita laid off, we're having outsourcing to Mexico and other states and plant closures across the industry," said IAM spokesman Bob Wood. "We think this could be a new model for other aerospace contracts we have in Wichita and elsewhere, like Boeing, because we're tired of seeing jobs fly away."
Incentive-Based Raises
Machinists would get pension improvements through the entire contract, medical costs that will be kept "in check," salary increases that are more incentive-based and are linked to progress toward goals similar to those set for senior management, and 150 shares of stock, Wood said.
The company, in turn, gets labor stability, the flexibility needed to adapt to changing demand and a new performance-based reward system that's a first for the IAM and will keep costs from escalating beyond market norms, said Spirit spokesman Ken Evans.
"This is a whole new kind of relationship where we've got both parties focused on positive improvement versus on renegotiating the next contract in three years," Evans said. "We're talking about a 10-year contract with no strikes, and you can imagine what a big selling tool that's going to be for customers."
Strike, Walkout
Spirit Aero makes sections of every Boeing model, including the entire fuselage for the 737, so profit was hurt by a two-month strike by Boeing machinists in 2008 that shuttered the planemaker's Seattle-area commercial manufacturing hub. Boeing's C-17 military transport plant in California was closed for a month by a walkout there, and machinists at the St. Louis fighter-jet factory have threatened to stop work on June 28.
Boeing cited labor stability last year as the reason behind its decision to build a new assembly plant in South Carolina, where workers can't be forced to join unions, instead of in Seattle, where it's built commercial jets since 1916.
Boeing wants to restart its unsuccessful talks with the IAM, conducted before the factory decision last year, about a longer-term agreement, said company spokesman Tim Healy in Seattle. The union had offered to extend the contract by eight years before talks broke down. The current four-year deal ends in 2012.
"We want a long-term agreement so we have labor stability, and we also need to address our long-term competitiveness," Healy said. "The best way to make sure we keep providing jobs is that we need to remain competitive on things like being a reliable supplier of airplanes."