BP Appoints Dudley as CEO of Gulf Coast Restoration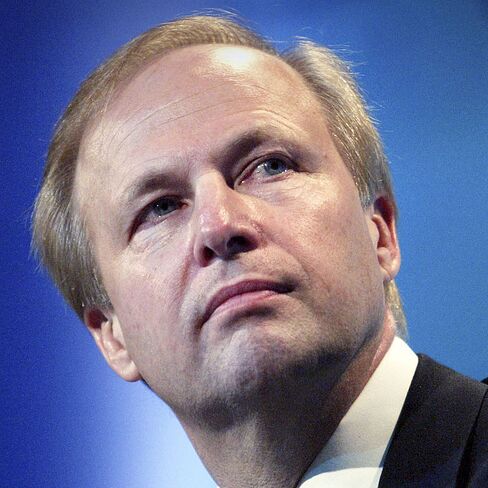 June 23 (Bloomberg) -- BP Plc set up a new unit, headed by former Mississippian Robert Dudley, to manage its response to the biggest oil spill in U.S. history.
As head of the Gulf Coast Restoration Organization unit, Dudley, 54, is managing the cleanup, government relations and evaluation of environmental damage, London-based BP said today in a statement. Dudley, a managing director of the company who was born in New York and raised in Mississippi, reports to BP Chief Executive Officer Tony Hayward.
BP is committed to Hayward as its leader, Dudley said this morning on NBC's "Today" show. The CEO was criticized by White House Chief of Staff Rahm Emanuel for taking a yachting trip last weekend. Hayward said in the statement that BP needed "a more sustainable organization" to see through its response to the spill, which was triggered by an April 20 rig explosion.
"We were always going to set up the organization," Dudley said on NBC. "We have across the Gulf Coast, people that are there, temporary, rotating in and out. We're going to bed this down now. We're in for the long haul and we're going to make sure that it's sustained and efficient."
BP's new unit will be based in Houston, Dudley said in a memo to employees today that was obtained by Bloomberg News. Doug Suttles, who had lead the response effort, will be chief operating officer of the unit until a deputy is appointed and trained, according to the memo.
Unified Command
Suttles will then return full time to his job as BP's global chief of exploration and production, Dudley said. The spill unit's chief operating officer will be based in New Orleans as part of the unified command comprised of BP and government officials, he said.
"We will design the longer-term response organization over the next several weeks," Dudley wrote.
The new organization will implement the $20 billion fund that BP agreed to set up for damage claims. Kenneth Feinberg, who administered the fund to compensate victims of the Sept. 11 terrorist attacks, will oversee payments.
The spill began after the Deepwater Horizon drilling rig, which BP leased from Geneva-based Transocean Ltd., exploded April 20 and sank two days later, killing 11 crew members.
BP rose 3.2 pence to 337.4 pence at 3:41 p.m. in London trading. Before today, the shares had fallen 49 percent since the rig blast.
To contact the reporters on this story: Jim Polson in New York at jpolson@bloomberg.net; Lizzie O'Leary in New Orleans at loleary@bloomberg.net.
To contact the editor responsible for this story: Susan Warren at susanwarren@bloomberg.net.