Osborne Says More Welfare Curbs May Ease Pressure on Services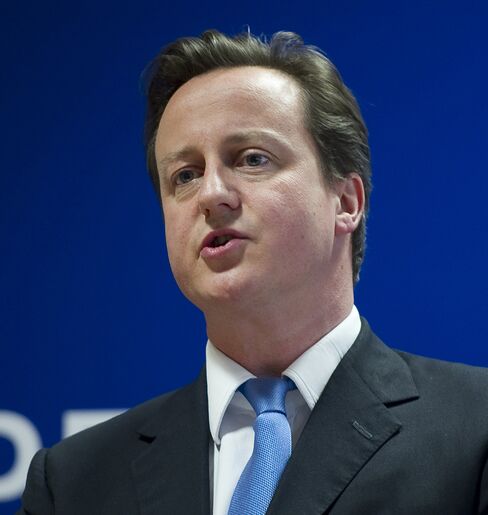 Britons may be able to avoid the deepest cuts to public services if they accept more welfare reductions instead, George Osborne said the day after setting out a budget that he warned would leave everyone worse off.
The U.K. finance minister said yesterday that in order to meet a commitment to keep increasing spending on the health service and overseas aid, he would have to cut the budgets of other departments by an average 25 percent in the four years starting April 2011. He also announced a two-year pay freeze for better paid public-sector workers and cuts to housing benefits.
"If over the coming months we can find further savings in the welfare budget, we can bring that 25 percent number down," Osborne told BBC Radio 4's "Today" show. "In the end that is the trade-off that we've got to make in the spending review, not just between departments but also between the very large welfare bill and the departmental expenditure bill."
Osborne, facing a potential voter and labor union backlash to the cuts, is trying to push the message that he's spreading pain. He said he wanted "very big public engagement" in his Oct. 20 spending review, with the nation coming "collectively" to the decision about where the ax should fall.
'Outrageous Attack'
"It's an absolutely outrageous attack on the public sector and the welfare state," Mark Serwotka, general secretary of the Public and Commercial Services union, said in a telephone interview today. "What he seems to be saying is you can either have massive spending cuts in departments, which would cause huge job losses and damage the vital services they deliver, or you can hit the unemployed and the vulnerable even harder than they already have been."
The government should be targeting the 120 billion pounds ($180 billion) lost each year through tax evasion and avoidance, Serwotka said. Yesterday his union, the fifth largest in the U.K. with more than 300,000 members, pledged to help organize joint union and community action against the cuts.
Osborne may struggle to take more from the poorest after he proposed cuts to housing benefit and announced plans to link most welfare payments to consumer prices instead of retail prices, a move the Treasury says will save 5.8 billion pounds a year by 2015. He could review spending on middle-class welfare.
The chancellor yesterday froze child benefit for three years, deciding against withdrawing the payment of around 20 pounds a week made to all parents regardless of income.
During the election the Conservatives also promised not to pull various benefits from pensioners, including a winter-fuel payment and free bus passes.
Liberal Democrat Vince Cable, now business secretary in the coalition government, said in March that as someone in a well-paid job, he shouldn't be receiving such benefits.
Treasury documents show the government is forecast to spend 194 billion pounds on social protection in the fiscal year that began in April, 28 percent of total government spending.
Before it's here, it's on the Bloomberg Terminal.
LEARN MORE