U.S. Rallies to Tie Slovenia 2-2 in World Cup Group C Match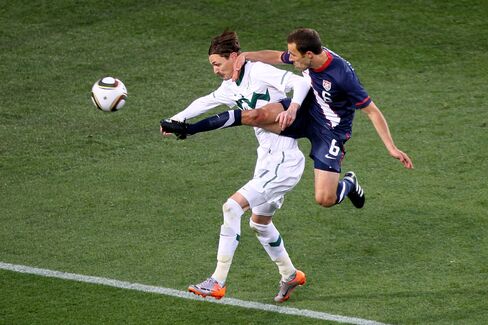 The U.S. rallied to tie Slovenia 2-2 in their World Cup Group C game in Johannesburg.
Landon Donovan and Michael Bradley scored in the second half for the U.S. Valter Birsa and Zlatan Ljubijankic had first-half goals for Slovenia.
The U.S. tied England 1-1 in its opening game and Slovenia beat Algeria 1-0. England faces Algeria later today. Serbia defeated Germany 1-0 earlier in Group D.