BofA Seeks 'Edge' With Merrill Rivaling Online Firms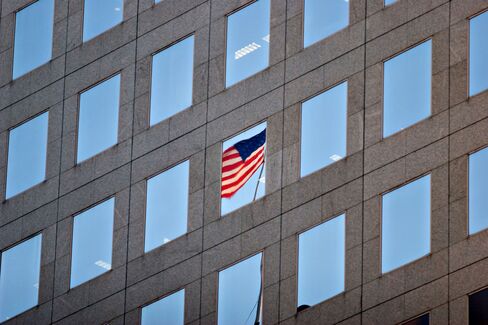 Bank of America Corp., the largest U.S. bank by assets, is trying to attract investors with less to invest through a new online trading site.
Bank of America's Merrill Lynch, the world's largest brokerage with more than 15,000 financial advisers and about $2.2 trillion of client assets, will let customers trade stocks, mutual funds and options online starting June 21, through Merrill Edge, Dean Athanasia, head of banking and the direct investment division for Bank of America Global Wealth and Investment Management, said in an interview.
"It's an integrated bank and brokerage offering" that will compete with companies such as Charles Schwab Corp. and closely held Fidelity Investments, said Athanasia, who is based in New York and Boston. The site will target customers who have $250,000 or less to invest, those with "emerging wealth" or self-directed investors, he said.
Customers of Merrill Edge will pay from $4.95 to as much as $8.95 a trade depending on the size of their accounts, Athanasia said. Those with at least $25,000 in total banking and brokerage accounts will get 30 free equity trades a month. Users may open investment and retirement accounts on the site and those with more than $20,000 to invest may contact advisers, who are separate from Merrill Lynch's full-service advisers, by phone.
Schwab, based in San Francisco, charges $8.95 for all online stock trades regardless of account balances, how many shares are traded and how often shares are traded, according to the company's website.
Trading Costs
Fidelity, based in Boston, generally charges $7.95 for online U.S. equity trades, and TD Ameritrade Holding Corp., based in Omaha, Nebraska, charges $9.99 for online stock trades. New York-based E*Trade Financial Corp. charges from $7.99 to $9.99, depending on the number of trades.
Steve Austin, a spokesman for Fidelity, the world's largest mutual-fund manager, declined to comment on Merrill Edge. Greg Gable, a spokesman for Schwab, also declined to comment.
It's "highly unlikely" that Merrill Edge will cause a significant number of existing clients to leave Schwab, TD Ameritrade or E*Trade, Raymond James Financial Inc.'s Patrick O'Shaughnessy, an analyst, and Megan Repine, a research associate, wrote in a research note yesterday. "We believe this is simply a re-branding of Bank of America's existing online brokerage."
Cannibalizing Advisers
The Bank of America site that allows customers to trade online will become Merrill Edge on June 21, said Selena Morris, a spokeswoman for the Charlotte, North Carolina-based bank, in an e-mail.
Merrill Edge may lead to more financial advisers leaving the firm because they fear the platform might cannibalize their clients, said O'Shaughnessy and Repine, who are based in Chicago.
The firm's full-service advisers target high-net-worth clients with complex needs while the online site is aimed at investors who choose to be self-directed, said Bank of America's Morris.
"The attrition rate for clients that have both a full-service and a self-directed account is half of those with only a full-service relationship," Morris said.
Bank of America "will need to invest hundreds of millions in technology, customer support, and branding to truly compete for new customer assets," Matt Snowling, an analyst with FBR Capital Markets in Arlington, Virginia, wrote in an e-mail to clients today. "If they want to go that route, they are better off making an acquisition."
Alexis Leondis in New York aleondis@bloomberg.net.