BSkyB Investors Fight to Raise Murdoch's 'Full' Offer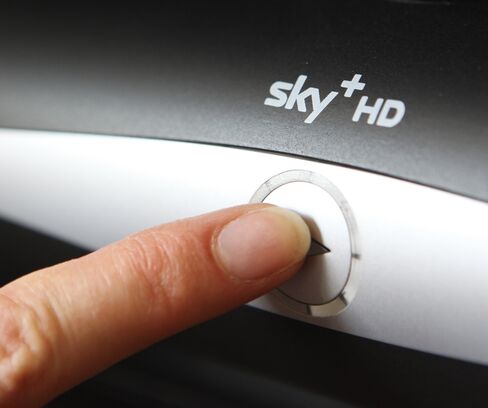 Rupert Murdoch's News Corp. says the 7.8 billion-pound ($11.6 billion) bid for British Sky Broadcasting Plc is "full and fair." Investors and analysts say even a 14 percent increase would be the "bare minimum."
BSkyB, the U.K.'s biggest pay-TV operator, this week rejected the 700 pence a share offer and said it wanted at least 800 pence. Faced with pressure from News Corp. to buy the 61 percent it doesn't already own, investors should fight for a higher bid, said David Stewart, chief executive officer at Odey Asset Management in London
"The Murdochs share the same belief as we do, that there is significant cash flow to be generated from this company and that cash flow isn't yet reflected in the price," Stewart said. Odey owns about 3 percent of BSkyB shares, he said.
BSkyB's independent directors, led by Nicholas Ferguson, chairman of SVG Capital, said they may accept an offer of more than 800 pence a share. There is a "significant gap" between News Corp.'s proposal and the value of the company, Ferguson said this week.
Analysts at Citigroup Inc., Investec, Macquarie Securities, Numis Securities, Sanford C. Bernstein and Singer Capital Markets named figures between 750 pence to 860 pence as a potentially acceptable price per share for shareholders.
'Bare Minimum'
"Investors will stick to their guns on 800 pence," said Singer Capital Markets analyst Johnathan Barrett. "It very much is a bare minimum; I think we'd really want a chunk more than that."
News Corp.'s offer of 700p was 17 percent more than BSkyB's closing price on June 14, the day before the bid was announced.
The shares, which climbed as high as 1,660 pence in March 2000, were unchanged at 699 pence at 8.38 a.m. in London today.
The value of News Corp.'s BSkyB holding has more than doubled since the London-based company's initial public offering on Dec. 8, 1994. The shares have also outperformed those of News Corp., which dropped by about a fifth in the last five years. In contrast, BSkyB shares rose 18 percent, not including the gain after News Corp.'s offer.
BSkyB said its free cash flow increased 17 percent to 310 million pounds in the nine months ended March 31.
In contrast to News Corp's "full and fair price," BSkyB should be valued at a multiple of between 11 and 12 times the company's estimated full-year earnings before interest, tax, depreciation and amortization in 2011, Singer's Barrett said. News Corp. would therefore need to bid between 785 and 860 pence, he said.
Murdoch's Strategy
"It's got a very high level of visibility, because of its subscription base," he said. "You know there's going to be growth next year already."
The bid for the remainder of BSkyB reflects Murdoch's ambitions to generate more money from subscriptions at a time when many newspapers, magazines and TV shows are free online and films and music can easily be downloaded illegally. News Corp., which already charges for online access to The Wall Street Journal, will also begin charging for the websites of U.K. newspapers The Times and The Sunday Times this month.
BSkyB will give its independent directors the final recommendation on the offer because four out of BSkyB's 14 board members are linked to News Corp., including Chairman James Murdoch. A committee compromising the independent directors and the management will exercise "all powers of the board in relation to the possible offer and any matters" relevant to the proposal, the company said.
'Opening Shots'
BSkyB's valuation may stay the same while News Corp. seeks regulatory approval before a formal bid, said Guy Peddy, an analyst at Macquarie Securities in London.
"We aren't in an environment of bidding for any more football rights," Peddy said. "We have a relatively clean window before any potential events come along that that can cause a recalculation of the valuation."
BSkyB agreed to pay 1.62 billion pounds last year to show most live Premier League soccer matches between 2010 and 2013.
The European Union and Britain's antitrust regulator may probe News Corp.'s proposed acquisition on antitrust concerns, while U.K. Business Secretary Vince Cable can also intervene on behalf of the public, lawyers have said.
News Corp. said it will take at least six months to win clearance for the takeover.
"These are just the opening shots of a negotiation that could take several months," said Claudio Aspesi, an analyst at Sanford C. Bernstein. "We think that News Corp. should be eager to do a deal as the current stake ownership does not provide either for efficient access to the cash generated by BSkyB or for consolidation of its results."